Soulfood co-operative
Cranbrook's Soulfood restaurant has extended an invitation to potential investors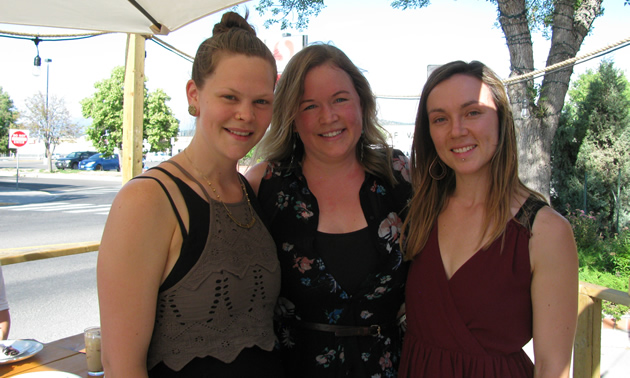 The owners of Soulfood, a farm-to-table whole foods restaurant in downtown Cranbrook, are making a couple of bold moves. One is a physical move—they're relocating the operation to a newly renovated space on the ground floor of the Mount Baker Heritage Hotel on Baker Street. Owners Tamara Mercandelli, Christel Hagn, Caitlin Berkhiem and various supporters are working long hours to ensure that Soulfood at the Baker is ready to open on November 1.
To financially support the physical move and the business growth they expect, the owners have made their second bold move: they have decided to transition the ownership structure to a mixed-member co-operative, and have extended an invitation to potential investors.
At the investors meeting held on October 10, the owners discussed the following points, among others:
Why move?
After almost two years of operation, the kitchen's limitations—it's not a commercial kitchen—and the small size of the restaurant space have become serious handicaps. In the new location the owners intend to expand and enhance the menu; promote their gourmet coffee bar, organic wine and craft cocktail bar; grow their "Grab & Go" section; and eventually host a community co-op market.
Why a co-operative?
Mercandelli, Hagn and Berkhiem share a vision that, at its core, is about community. In a written statement to potential investors, they said, "We all wanted to see a place in Cranbrook that changed the feeling of our community, enhanced downtown, created vibrancy, offered healthy and delicious food and supported local farmers and artisans. And we don't want to do it alone."
Mercandelli added, "We are looking for professional support and more people involved who are passionate about what we are doing. Not just someone clocking in and clocking out, but people working with us who believe in Soulfood as much as we do. By sharing ownership we hope to be able to attract those people and give our current employees, who are passionate about what we are doing, more ownership of this business. We are looking forward to sharing responsibility with a board of committed and knowledgeable individuals."
What will it cost?
"For a member supporter it is $250, and anyone can become a member," Mercandelli said. "Right now we are looking at a minimum $5,000 investment from individuals for a total of $100,000 to just open the doors."
For detailed information about levels of investment and their benefits, please contact Tamara Mercandelli at [email protected]
How risky is this investment?
The investor meeting information handout states, in part, "This loan will be formalized with a shareholder loan agreement outlining interest rates, payment schedule, payment amounts and end date. The plan is to issue monthly payments of principal plus interest over ten years." Mercandelli said that repayments will begin within 90 days of the business reopening.
"As of today," she added, "we have verbal commitments of $51,000 so we are more than halfway there." The deadline for investor involvement is October 26.