Outstanding award for Cutter Ranch
On March 14, Sacha Bentall and Tyler McNaughton of Cutter Ranch were named 2018 Outstanding Young Farmers, B.C. and Yukon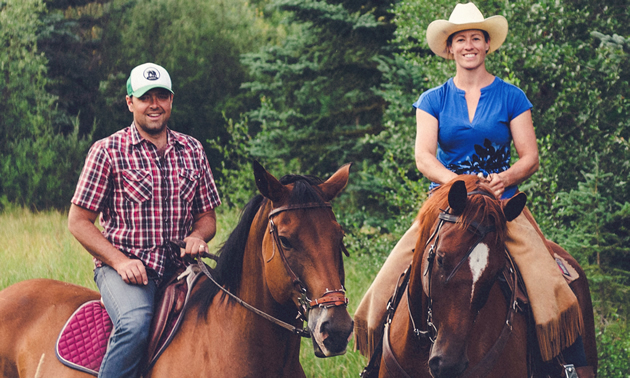 Sacha Bentall and Tyler McNaughton, owners of Cutter Ranch, are carrying on a family tradition of full-time farming. They began their operation in Clinton, B.C., but have been farming in their current location near Fort Steele since 2012.
Bentall credits the healthy, outdoor lifestyle that's so prevalent in the Kootenays for the positivity she and McNaughton find among people here. She said she thinks that living here creates a spirit of gratitude and optimism that is evident in our attitudes to others.
"This community is a gold mine of people," she said. "Moving here, I couldn't believe the positive attitude of everyone in the Kootenays. When you have that kind of support from your community, you're unstoppable, 'cause even on the hard days, you've got that. Word of mouth and excitement about our products is definitely part of the reason for our success."
Cutter Ranch is a vertically integrated farm, which means that Bentall and McNaughton are hands-on involved with their animals every day, from birthing animals to delivering meat to customers. They also do their own marketing.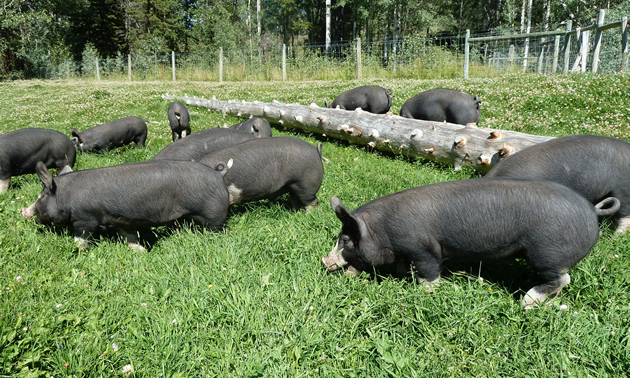 "We're not the first in our area to do this business," McNaughton said, "but we're unique in the scale of our operation and our customer reach. We sell all over B.C. and we have a clientele who travel from Alberta in the summer to acquire our product. We've tried to stay modern with our tools on the farm and with our website. That continues to evolve and grow."
In March 2018, Bentall and McNaughton earned some serious validation for their work—they received the Outstanding Young Farmers (OYF) Award for the B.C. and Yukon region.
A scan of the OYF website reveals that this isn't just a feel-good award. The nominees undergo rigorous examination that addresses many aspects of their farming practices. Here is some of the information they have to provide:
Progress made during their farming career
Maximum use of soil, water and energy conservation practices
Crop and livestock production history
Financial and management practices
Contributions to the well-being of the community, province and nation.
The couple had to write a lengthy document to address the questions. They also sat before a panel of judges, and had to make and present three PowerPoint presentations over the course of the two-day examination.
"We were nominated for the first time this year," said McNaughton, "and it was an honour to win—it's an award of merit and it's quite prestigious in the agricultural community. We understood even before getting this award that this is important to agriculture. These are things that underpin our operation."
Bentall added, "They're a very optimistic and progressive group of people in agriculture—it was wonderful to meet them, and I think we'll have a long relationship with all these people."
We asked the couple what they believe are the fundamental practices that make their business successful, and—in addition to the previously mentioned support from their customers—they listed these four points:
1. Observation of all your animals on a daily basis, and—being a vertically integrated business—of markets, food consumption habits and trends.
2. Communication. Bentall and McNaughton have excellent communication as a couple, as business partners and with their customers. They know their customers expect a high-quality product, and want that to be well communicated.
3. Their vendors and suppliers are a huge part of their success as well. They appreciate being part of the local economy, communicating with other businesses and sharing in a common vision.
4. Grittiness. "You need a lot of energy and desire," said Bentall. "One thing that sets us apart is our desire to be out there with the animals all day and deliver the product to our customers—to have that communication and manage that sales aspect."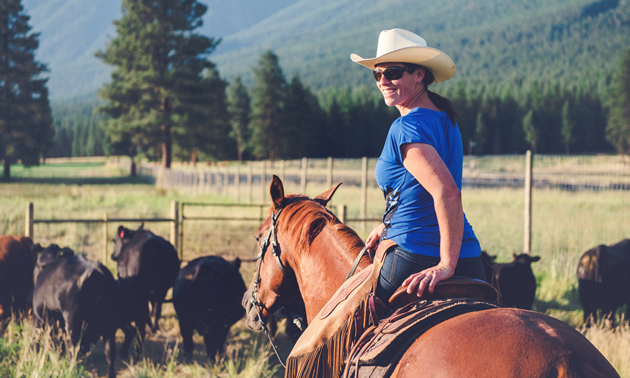 The word "passion" is perhaps overused these days, and we like Bentall's use of the word "grittiness" in this context. Along with passion, it encompasses the concepts of conviction and hard work. The Cutter Ranch team demonstrates that those concepts are enduring elements of long-term success.