One year later: An update on the new Kootenay Ice regime
Q & A with Kootenay Ice GM Matt Cockell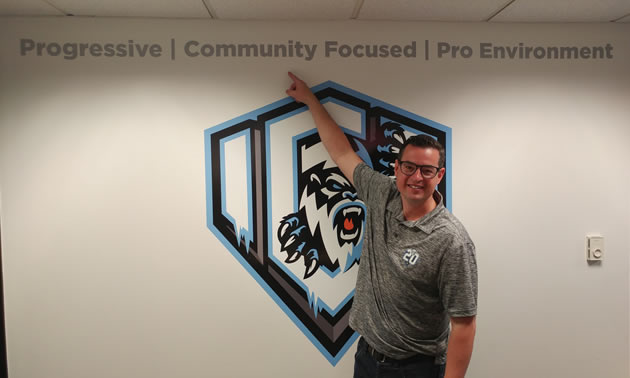 Kootenay Ice general manager Matt Cockell's first year as the hockey club's GM has come and gone. It's been a busy year of implementing the initiatives, programs and culture that are important to the new management. Establishing a different culture takes time and Cockell is hopeful that patience and perseverance will pay off in a big way in the upcoming years for the Kootenay Ice and their fans.
The 2018-2019 season marks the 20th anniversary of the Kootenay Ice being in Cranbrook. The hockey club is encouraging the community to celebrate the milestone by embracing the home team and taking pride in its accomplishments during the club's "Our Ice" campaign. Cockell elaborates about what that looks like for casual and diehard fans in this Q & A with the second-year GM.
Now that you've been here for a year, do you feel like a Cranbrookian yet?
My family loves it here. Our kids discovered the ski hill last year. Everything is close by. Everybody is unbelievably friendly. We've really enjoyed it so far.
How did your first year as Kootenay Ice GM go?
The first year was great. We took on a lot. We've increased and invested significantly in our staff both on the hockey side and the business side. That sets us up really well to try to execute more programs in the community and work on more fan experience initiatives. Hopefully the end result of that investment will be encouraging folks to attend our games, which is really important.
On the hockey side, we really wanted to establish a culture this year and worked really hard at doing that. That means the way we want to play, the type of people we want to have in our dressing room, how we practise, how we train—it's all-encompassing. To achieve any of those things, at least a foundation, it's not something you can do without great people around you. Our staff has been a huge driver in what we're doing and it'll be a huge driver in what we do moving forward.
What are some of the key points that you look for in building that culture with the staff?
We have three core pillars in our organization. The first is that we want to be progressive. We're a very optimistic, positive operation. We want to be the first to try something. That means we might fail on occasion, but if we do, we'll fail fast and move on.
Our second pillar is community focused. We're proud of all the things we've done this year. We've hosted 4,500 youth this year, which is an incredible number when you think of the size of the community that we're in. We had a food drive which was unbelievably successful—4,500 pounds of food. Our teddy bear toss resulted in over 2,800 articles of clothing and teddy bears, which were then donated in the community to hospitals and other charities. We impacted over 500 kids with our reading with the Ice program. We donated with our partnership with the Rotary club and our own initiative, $12,000 to minor hockey in addition to 40 practices. I could go on.
Our third pillar is creating a pro environment so that's the support staff that we offer. It's the investment we make in those resources—the types of tools, equipment, training and all those things. We certainly made a significant investment last year in our operation.
I understand you were at the NHL draft. How did that go?
You're there to support your players in the event that one of them might be selected. It's also a significant hockey conference. There are coaches conferences going on. It's a gathering place for all those in the hockey community so it's a place for someone like myself to get some time with a number of the agents. Those relationships are really valuable. When you look at the import draft for example — confirming details, getting information about players that may not be here in North America and finding out if they're interested in playing in North America — it's a great event. It's the entire hockey community coming together.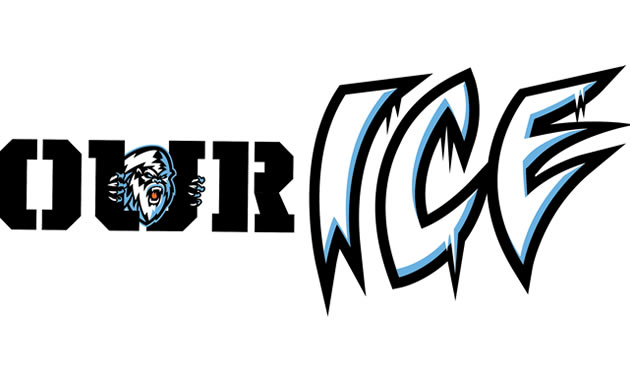 What are you doing to celebrate the 20th anniversary of the Kootenay Ice being in Cranbrook?
The overarching theme this year is "Our Ice," meaning the community, hopefully at some point, embracing the team where this is their Ice. That's what we're trying to enable so that we can build around a source of pride that can be amplified throughout the community.
Now that you've been immersed within the Kootenay Ice fan base for a year, what were your impressions of Ice fans?
Our season seat holders are incredible, loyal and engaged. They offer tremendous feedback. The business community has been unbelievably supportive.
For us, we're trying to establish a sense of pride within the community. That's the biggest thing that has stood out to me is the team here isn't established in terms of pride in the team and source of pride in the community. You see that in terms of the number of street signs, banners and people in the community wearing your jersey on game day as well as the level of support from city leadership. Those are all indicators of the level of pride people have in the team. We have a lot of work in front of us to build that.
Our fan base in terms of season seat holders needs to grow. We need to encourage more folks to attend our games. One of the great things about a small market is that when you have a sense of pride and community, then the games become a gathering place that people look forward to, watching the hockey game together as a community. That's a really important thing on our path to success and sustainability. We have some work to do in terms of our season seats. As of June 28, we're at 1,520 seat holders, which is down 400 from last year. Our goal is 2,500. Our drive to 2,500 has been a real clear goal we've communicated to the community. That's a goal that we're unwavering and we're committed to. We need to see some progress there.
Which players should Ice fans watch out for this year?
When you have a player on your team that's considered to be in the top echelon of his age group in terms of recognition from other folks, Peyton Krebs is an exciting player for people to watch. Peyton Krebs has just been named to the U18 camp with Team Canada. That's incredible recognition at such a young age. He's a young player and I know our fans really enjoy watching him.
Brett Davis was an exciting player to watch last year. He is a draft pick of the Dallas Stars and really has emerged in terms of becoming a leader in our group. He had a great second half last year.
We have number of young players that we've drafted that are excited to try to make our club. The future is unbelievably bright.