New Dawn past and present
New Dawn bas been conducting business in the East Kootenay for 40 years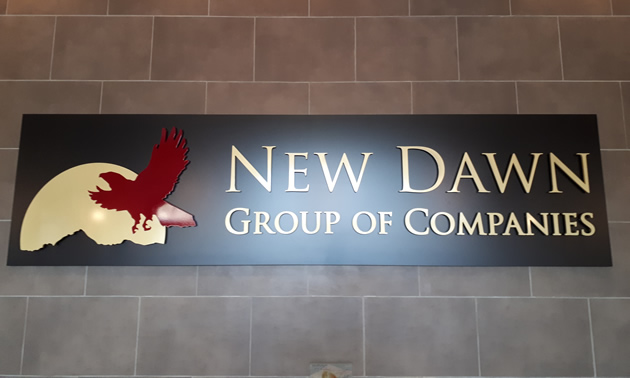 As the New Dawn Group of Companies celebrates 40 years in business, we take a brief look at its beginning and its present.
What's behind the name
Rick Jensen told us the story of how the company came to be called New Dawn:
"When we decided to set up the company, my wife, Marg, and I were thinking about names. We were watching TV one evening, and an Investors ad came on, showing a young couple standing on a hillside looking out over the horizon at a sunrise. The voice-over said, 'You're standing at the dawn of a bright new tomorrow.'
"We looked at each other and both said, 'New Dawn!' We called the company New Dawn Management, and you know, it's 40 years later, and we still have a bright new tomorrow.
"We kept the name for the construction, consulting and land development aspects of the business. When Chad joined the company full time after graduating from university in 1996, we set up New Dawn Developments to handle construction and development, and New Dawn Management became just the management side.
"As we've grown and expanded, we've added more New Dawn companies to cover specific sectors. Now, under the umbrella of New Dawn Group of Companies, there's New Dawn Construction, New Dawn Homes, New Dawn Developments and New Dawn Restorations and Renovations."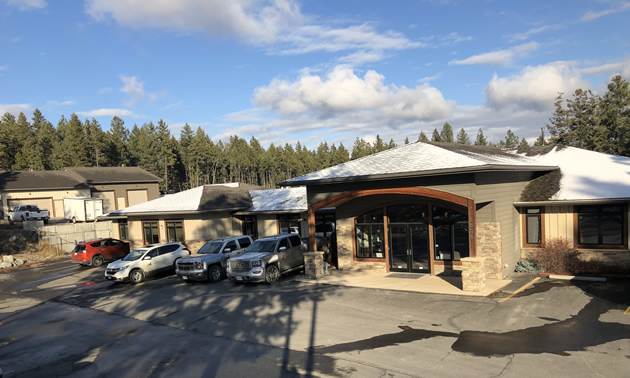 Expansion into Fort Mac
Over the years, New Dawn has been involved in developments all over the East Kootenay, and recently the company took a large step to the northeast. New Dawn expanded into Fort McMurray, Alberta, after the catastrophic wildfire of 2016 destroyed thousands of buildings there.
"We had built recreational homes in the East Kootenay for a number of executives and families from Fort McMurray," Jensen said. "After the fires we were asked to come up and help with the rebuild of their homes and community.
"We have a team up there of mostly local people, and we're pretty busy building new homes to replace homes that were lost. Our past connections were certainly helpful when we opened our Fort Mac office."
Koocanusa Village at Lake Koocanusa
At Koocanusa Village, New Dawn is continuing its practice of recognizing potential and bringing it into reality. In late August 2018, KV Properties Inc., a group of investors that includes New Dawn Developments, purchased Koocanusa Village, a development-in-the-making at Lake Koocanusa. The project had stalled in 2016 because of administrative challenges.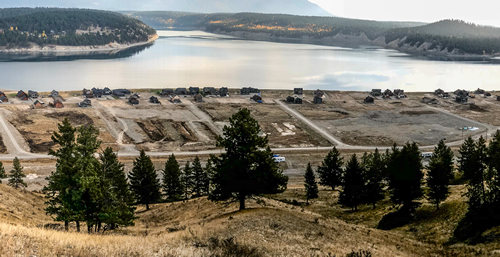 "We've already finalized some sales and commenced work on development, construction and beautification," said Jensen. "We're going to turn it around and make it a successful recreation property."