Morchella Market & Cafe: Cranbrook's newest addition to the local "hidden-gem" collection
Morchella Market & Cafe and the newly renovated co-working space is now open in the 101 Building on Kootenay Street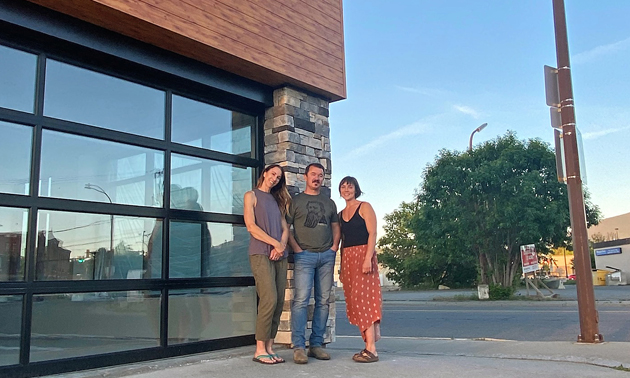 A key ingredient of the Kootenays' "small-town experience" is a vibrant downtown area proudly showcasing what the community has to offer. Over time, a handful of businesses turn into "go-to's" or "must-sees" by the town's locals and visitors. They are commonly known as the places that are always busy, even at the most unexpected times.
The highly anticipated Morchella Market & Cafe in the 101 Building in downtown Cranbrook will hold its grand opening on September 18, 2021.
Owned and operated by Corinna and Mike Robinson in collaboration with Christel Hagn, Morchella Market & Cafe is emerging onto the local entrepreneurial scene as a one-stop specialty grocery store and cafe.
Their plans for the new business include supporting the local economy (their top priority), creating valuable employment and contributing to businesses that are struggling during the current COVID-19 pandemic.
"We want to provide a farm fresh feel for our customers and create a space for our suppliers to expand their businesses," said Christel.
Corinna, Mike and Christel share a common goal: investing in an accessible and sustainable food system, strengthening the connection between their community and the land that surrounds it. This was the inspiration behind the company's slogan—Your Local Delicacy.
Local Kootenay food
The shelves at the market are filled with the local products we know and love, as well as the opportunity to try something new. Shoppers can expect a wide variety of artisanal quality goods, plus a full coffee bar equipped with a state-of-the-art espresso machine.
Plans for a baker and commercial kitchen are in place for the market and cafe, also including event catering. Grab and go–style hot meals will soon be offered in the cafe, Mike said. He is very excited for the a la carte gourmet hot dog station, and he's not alone on that one.
101 Building on Kootenay Street
The 101 Building carries a unique, modern, earthy vibe that leaves visitors feeling refreshed and grounded. The market and cafe has been organized to work in tandem with the co-working space upstairs. The upstairs office and common area rentals have access to catering packages supplied by the cafe downstairs.
Corinna added that all non-profit organizations can apply for a $5 rental fee to use the co-working space.
Corinna, Mike and Christel each mentioned that they are looking forward to connecting with their community and officially starting this bold new chapter in their lives.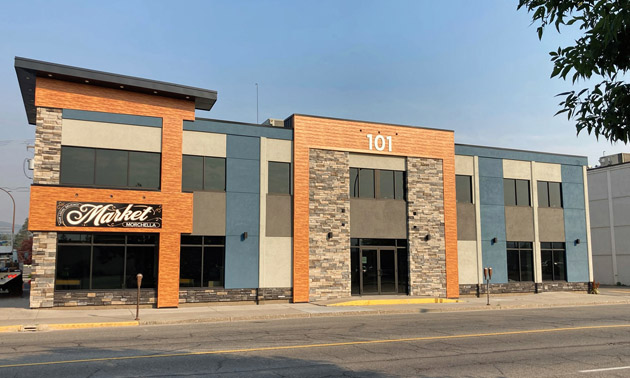 Looking to the future
Looking ahead towards the future of Morchella Market & Cafe, Christel is optimistic that "with flexibility, a positive outlook and expectations of challenge" all aspects of the vision for the market will come into fruition.
The Grand Opening Day event is available for RSVP on the Morchella Market & Cafe business page on Facebook.
Corinna, Mike and Christel, along with the building and market staff, are all doing their part to abide by provincial health and safety guidelines.