Makerspace at Ground Floor Coworking
With a makerspace and multi-purpose room set to open shortly, the facility is brimming with entrepreneurs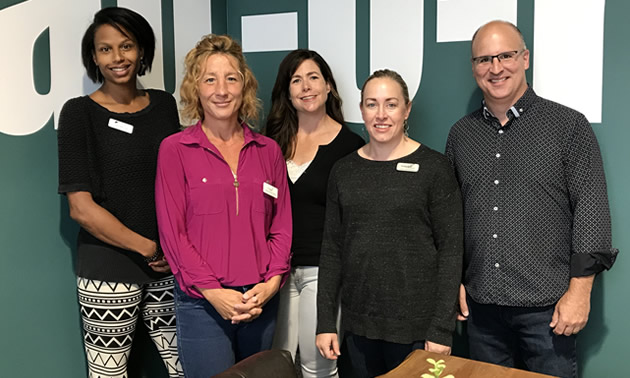 Since it opened in April 2018, the innovative, practical and beautiful Ground Floor Coworking Space on Seventh Avenue South in Cranbrook has become an important resource for the business community. With a makerspace and multi-purpose room set to open shortly, the facility is brimming with entrepreneurs.
"The success of the Ground Floor Coworking Space is enabling us to scale and provide new complementary services," said Sean Campbell, the general manager of Community Futures East Kootenay (CFEK), which co-owns the building. "It's really in line with CFEK's mandate to provide training and advisory services and access to capital."
Meeting its mandate
Community Futures East Kootenay, according to its website, ". . . seeks to be a driving force for economic growth and sustainability throughout the East Kootenay." By creating the new, 700-square-foot makerspace in the building, Community Futures is finding innovative ways to provide advisory services and training to add to what has traditionally been limited to classroom training.
The addition of the Ground Floor makerspace was made possible mainly by the Rural Dividend Fund grant from the Province of B.C. Also Community Futures East Kootenay has committed $50,000 over two years plus in-kind support for program development, and is seeking funding and sponsorships from other sources.
Renovations to the building included creation of a flex space that can be used as a classroom, a larger boardroom space which can serve as a break-out room for classes, and the makerspace. High-tech equipment—3-D printers, scanners, laser etchers, hand tools and cutting-edge design software—will be available in the makerspace.
The YXC Makerspace is a partnership project with the College of the Rockies, which is looking at ways to make some larger pieces of equipment—CNC routers and lathes, for example—accessible to members of Ground Floor Coworking and YXC Makerspace.
"We hope to see our partnership introduce trades and technology-related activities to people who may not otherwise be considering that type of career option," Campbell said. "We also see an opportunity to collaborate on delivering programs and short courses through this partnership.
"We're not going to be a production facility—it's not a manufacturing space," he added. "We want to encourage people to build their prototypes here, and to find other interesting and unique ways to use the space. We'd love to be surprised how people find value in the space, and we want our makerspace co-ordinator to facilitate the success of a diverse collection of users."
As well as providing work space and equipment, one of the functions of the makerspace is to connect makers with people who have technical and other expertise that the maker may need in order to take their idea through all the stages until they have a working prototype.
"That," Campbell said, "is the ideal situation. We want to make sure that small businesses, entrepreneurs and innovators have access to everything they need to be successful."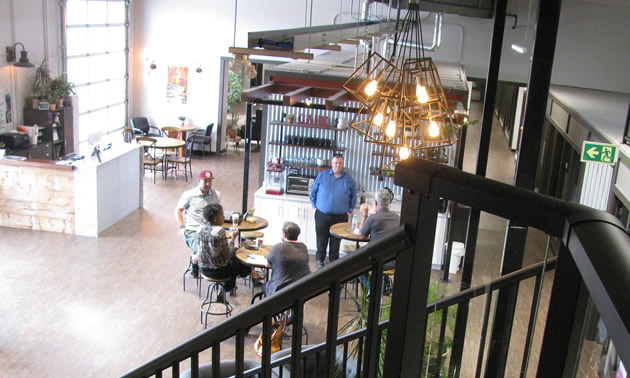 Help is here
"There is a persistent perception of CFEK as a lender of last resort, which is completely not the case," said Campbell. "We certainly finance startups—if you're a new business that the banks won't consider, we can probably help. However, we finance businesses at every stage, and we're not limited in the amount of money we can lend. We've participated in loans well over $1.5 million. We are an excellent partner for businesses with complex financing needs. We're responsive and creative, and we're good partners for the banks and credit unions."
Community Futures offices across Canada are always looking at improving its delivery of workshops, training and advisory services. Its offices are grounded in rural communities; its board members and staff live in those communities. This connection enhances its ability to deliver financing, advice and other services. For Community Futures East Kootenay, creating a combined coworking and makerspace as a way to connect people, tools and ideas really makes sense.
Members of the Ground Floor Coworking Space have easy access to business support from their co-members: the Business Development Bank, Industry Training Authority, Basin Business Advisors, the Rocky Mountain Métis Association and, of course, Community Futures East Kootenay.
For information on membership, hot-desk rental, meeting space and the makerspace, contact Community & Marketing Manager Tanya Malcolm at [email protected] floorcowork.ca.