Kootenay Manufacturing Awards Announced—Cranbrook's Top Hand Supplies Manufacturer of the Year
Kootenay Business recognizes the strong and vital manufacturing sector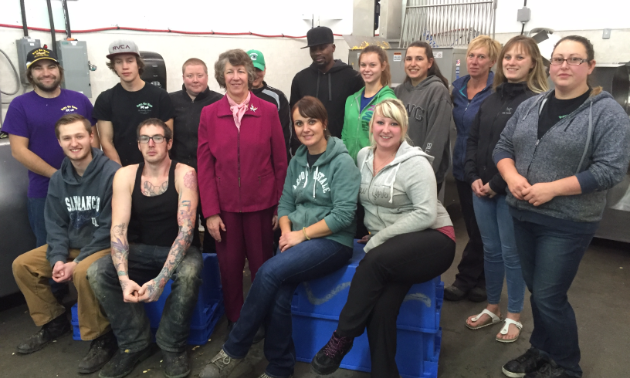 In our mind, the manufacturing sector in the Kootenays is somewhat hidden, never really getting the recognition it deserves. It is, of course, a fertile ground for entrepreneurs, a major creator of jobs and an opportunity for growth in the region.
With this in mind we at Kootenay Business are pleased to create the Kootenay Manufacturing Awards. Our initial list of manufacturing enterprises, large and small, was over 150 companies. Many are one- or two-person operations, with the biggest having hundreds of employees.
We invited all 150 or so companies to participate in the Kootenay Manufacturing Awards by completing an online nomination or application form. We were primarily interested in growth, innovation and entrepreneurial spirit.
There were 50 companies on the shortlist for the Kootenay Manufacturing Awards, from all corners and sectors of the Kootenay/Columbia economy. From this shortlist we further narrowed down the selection to a handful of finalists in each category.
Then an in-house business panel reviewed the finalists and selected the winners in each category. We are pleased to recognize the successes of the Kootenay manufacturing sector.
Here are some of the comments that appeared on the online applications: "Constantly upgrading to provide a superior product; treats staff like family; exceeds customer expectations; professional approach and unprecedented service; provides solutions to the ever-changing marketplace; prides itself on construction cost predictability; fuelled by passion; we annihilate mediocrity; and exceptional experience each and every day."
We salute these companies for their innovation, growth, excellence, good management and the fact that they have, in large part, put entrepreneurship into action. Congratulations to all the winners and companies in our first-ever Kootenay Manufacturing Awards.
Here is a list of the finalists and winners in the Kootenay Business Kootenay Manufacturing Awards 2016. Number of employees appears in brackets after the company name and the winner in each category appears in bold type.
Top Small Kootenay Manufacturer (1 to 10 employees)
Rossland Beer Company, Rossland (5)
William Tell Family Estate, Creston (1)
Cartolina Cards Inc., Nelson (4)
Reimer and Co. Architectural Blacksmiths, Cranbrook (7)
Geoff's Contracting, Cranbrook (7)
Top Mid-size Kootenay Manufacturer (11 to 49 employees)
Canadian Timberframes Ltd., Golden (29)
Top Hand Supplies Ltd., Cranbrook (20)
Kootenay Meadows, Creston (17)
Mandala Custom Homes, Nelson (10-14)
Jordan Cochrane Construction Ltd.,
Revelstoke (12)
Top Large Kootenay Manufacturer (50+ employees)
Kicking Horse Coffee, Invermere (100)
Atco Wood Products, Fruitvale (62)
Pacific Insight Electronics Corp., Nelson (220+)
Unifab Industries Ltd., Grand Forks (55)
New Dawn Developments, Cranbrook (60)
Builder of the Year
Mandala Custom Homes, Nelson (10-14)
Geoff's Contracting, Cranbrook (7)
Dusk Building Systems, Invermere (30)
Jordan Cochrane Construction Ltd.,
Revelstoke (12)
New Dawn Developments, Cranbrook (60)
Hamill Creek Timber Homes, Kaslo (40)
Manufacturing Executive of the Year
Doug Mann, VP of Manufacturing, Pacific Insight Electronics Corp., Nelson

Manufacturer of the Year
Top Hand Supplies Ltd., Cranbrook (20)