Kootenay Baby Gear Rental helps take the blues out of expensive (or forgot-to-pack) baby equipment
New parents often struggle with the affordability of baby equipment. Kootenay Baby Gear Rental hopes to help with that.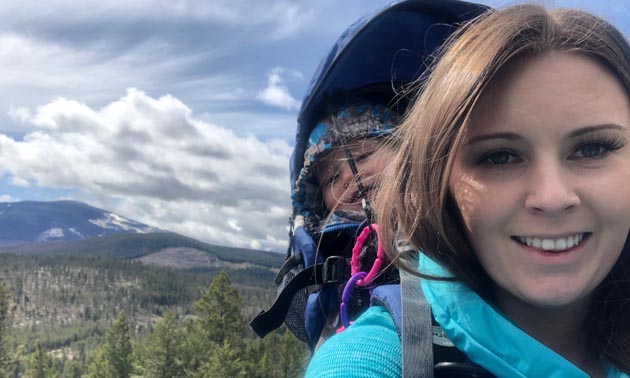 Jaclyn Rad knows first-hand how expensive it is to buy all the gear a newborn requires, especially when much of that equipment is only needed for a few short months. She's the mother of a 10-month-old baby boy and is also the owner of Kootenay Baby Gear Rental in Cranbrook.
"When our son was born, we used many second-hand items that were often old and worn out but it was what we could afford," said Rad. "There were many items I would have loved to have had that would have made our lives easier but buying brand new didn't fit in our budget."
Kootenay Baby Gear Rental fills a unique niche. With a large selection of baby gear, safety equipment, cribs, bassinets, strollers and more, parents can rent needed items on a long- or short-term basis. All items are regularly inspected for damage and then cleaned and sanitized.
For traveling parents and families visiting the region, Kootenay Baby Gear Rental is especially handy. Any new parent knows the feeling of being chronically sleep-deprived—it's easy to forget to pack items you need. Sometimes plans change. Why stuff the car full of baby gear when you can rent those items at your destination? Parents can rent items like sleep bassinets, highchairs, playpens and child carriers and have them delivered to their hotel or campsite.
KootenayBiz chatted with Rad to find out more about her background, business and future plans.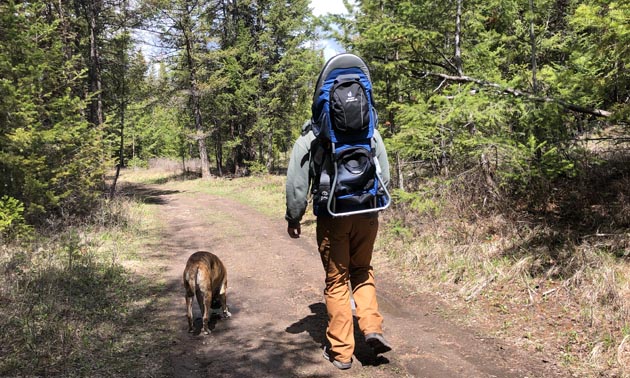 What's your entrepreneurial background? Have you owned a business before?
I have never owned my own business—this is my first attempt at anything on my own. My mother, Susan Rad, is an amazing small business owner and volunteer for Scouts Canada. I learned how to sell items through Scouts as a kid, and I was inspired by my mom's entrepreneurial skills to start a business of my own.
We know you're a brand new company. How has business been? Have you received lots of interest from customers?
We have heard lots of positive feedback about the idea and have made a few reservations for the summer.
Have you ever personally forgotten an important baby-gear item while traveling or visiting family?
We haven't forgotten anything yet. However, we did a trip to Kelowna when our son was three months old. We brought a bassinet, stroller, car seat, vibrating chair plus all the items we would need for a five-day trip. Our SUV was so full we weren't able to do any shopping or bring anything home from Costco. We agreed that the next trip we do, we will rent our bigger items so that we have more room in our vehicle. Plus, if we have another baby down the road we will no longer have extra room to bring larger items with us.
The Kootenay region does not have a rental company yet, so I figured my business could help new parents and save travelers the space in their vehicles as well.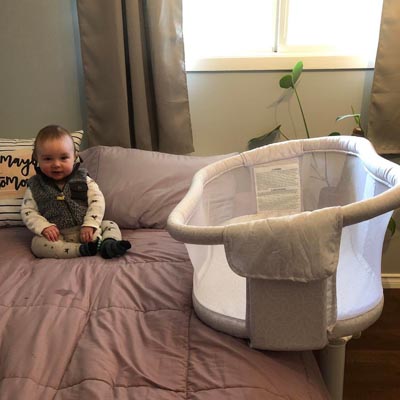 Can items be rented on a long-term basis (more than six months) for new parents?
Parents can rent for long- and short-term. The cost per day decreases with long-term rentals so parents can rent for four or five months and it will still be less expensive than buying brand new.
Do you have multiples of items available for rent or just one of each? Are the items you stock purchased new?
We carry both brand new and gently-used products in our inventory. Most items we only have one of for the moment but hopefully once business picks up we can add more products.
Can customers submit requests for items they'd like to see available?
On the website, we have a form to submit any requests you would like to see. I have heard many great ideas such as slumber pods, child carriers and outdoor playpens. We hope that with more items being rented out I can afford to add these items to the inventory.
What future plans do you have for Kootenay Baby Gear Rentals?
I hope I can grow the business by adding more inventory but still keep it small and local.
Is there anything else you'd like to share with our readers?
I hope that through the next year my business can help someone get some extra sleep and help make their life a little easier.