Hotspot: Fire Hall Kitchen & Tap
Cranbrook's retired fire hall has a new purpose and future as a stylish downtown restaurant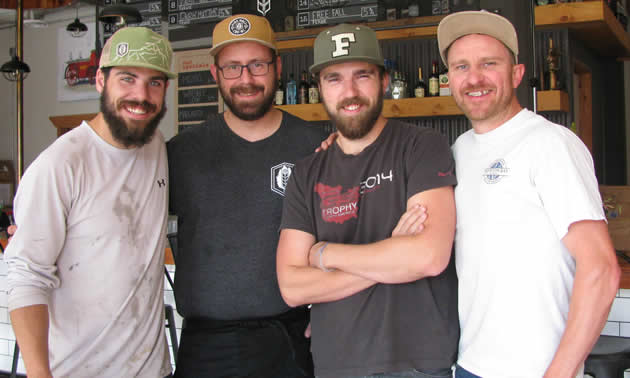 Jesse Roberts and Fred Williams are friends, brothers-in-law and business partners. In June 2017 the two took possession of the former fire hall building in downtown Cranbrook, and on June 13, 2018, they opened Fire Hall Kitchen & Tap. The new restaurant has had lineups at the door every evening since.
Roberts and Williams managed the renovation/restoration of the heritage building themselves, and the result is a light-filled, warm-industrial-style venue that is already becoming a downtown hotspot for eating and socializing.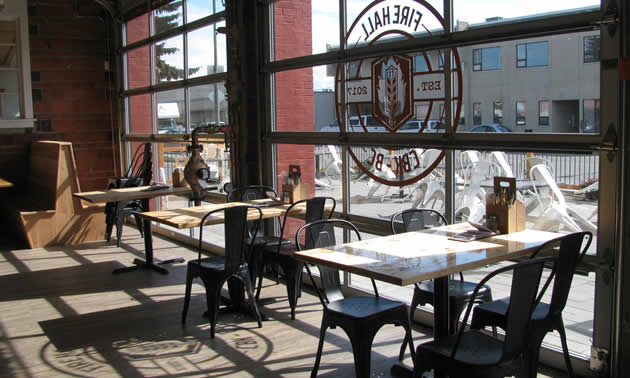 The building rules
"The building itself is responsible for the design," said Roberts. "We had some ideas, but it was an organic evolution. As we uncovered more things about the building, it became more about exposing and showcasing the building than it was about us putting our own baggage into it. We like that we're able to keep the authentic materials and have it turn out looking the way it does."
Roberts gives Williams credit for his expertise with all things related to construction and design.
"Fred is our fire hall restorer extraordinaire," he said. "His background is mainly construction, but he's the kind of person that doesn't know when to quit and can kind of fix anything. It's pretty remarkable that we were able to do this within a year. We put a lot of sweat equity into this, and it was a huge learning experience."
Roberts said that because the fire hall is a heritage building, there will be constant maintenance required. "If we want this building to be around for another 90 years, that's a responsibility we take seriously.
"We have loved every stage of the process, from developing the concept, shopping around for a building, dealing with the City, restoring the building and building our team."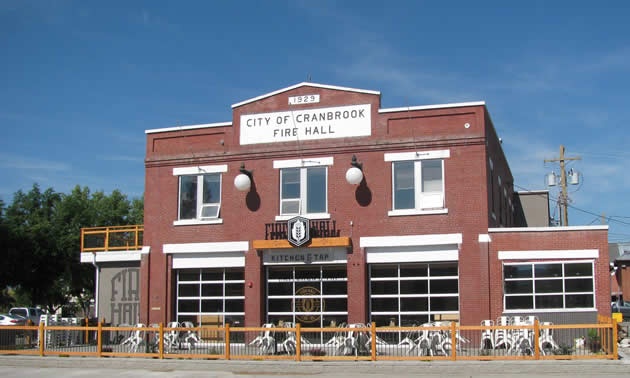 Picking up the tools of other trades
Doug Wagner and Ian McCann are the chef and bar manager, respectively. Roberts said that when the restaurant opening was delayed, Wagner was quick to pick up a broom or a paintbrush or a hammer to help move things along.
"He's done the hiring, training and menu design," said Roberts. "The fact that our opening went as well as it did is completely to his credit."
When the construction portion of the project was complete, McCann decided he was ready for a career change. He put down his construction tools, and after intensive research and study, he was ready to take on the position of bar manager.
"We have about 45 staff, some part time and some full time," said Roberts. "When hiring service staff, we were looking more for the right attitude than the right experience, necessarily. For the bar manager position we were inclined to hire a beer nerd, someone who has a passion for craft beer."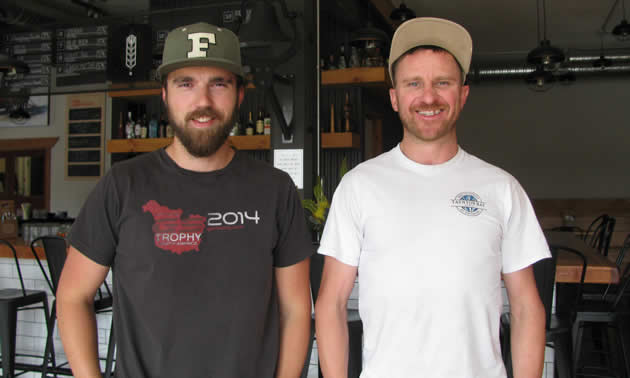 The food, the drink and the vision
Fire Hall is a gastropub and craft beer taphouse. As a gastropub, Fire Hall specializes in serving high-quality, classic pub food. "Doing common things uncommonly well" is the phrase Roberts likes to use. The menu includes burgers, poutines, wings, chili, nachos, fish and chips, and lots of other options.
"We especially wanted to have a menu that would go well with B.C. craft beer," said Roberts, adding that wine and spirits are available as well.
"A huge part of our vision is to be a part of a vibrant downtown, and we hope this will promote the health of the entire downtown core. We want to create a Kootenay-style watering hole—a place where our friends would want to hang out."