Get your head in the games–the 55+ B.C. Games that is!
Local businesses should see a boom during the games in September in Cranbrook and Kimberley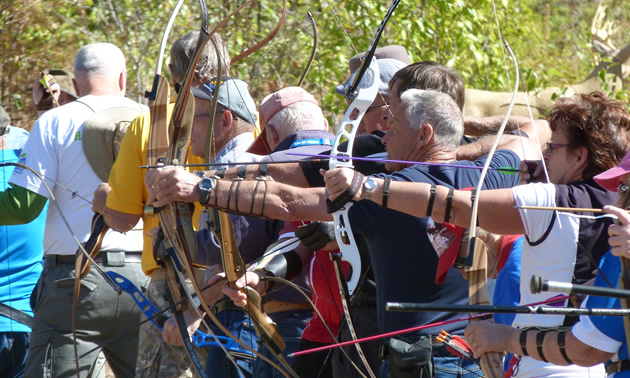 Established in 1987 with the assistance of the Ministry Responsible for Sport, the 55+ BC Games attracts spectators and competitors from all over the province. This year's games will be held in Kimberley and Cranbrook from September 11 to 15. Cranbrook previously hosted the Games in 1993, when more than 1,700 people participated in 20 events.
During the week of the games, thousands of visitors will be exploring Kimberley and Cranbrook, and enjoying the restaurants, shops and accommodations there. More people coming to the area means more opportunities for local businesses.
With the influx of shoulder-season visitors, local businesses can expect to see a boom in their numbers. Approximately 3,500 people will attend the five-day event, adding about $3.3 million to the local business economy.
"We are expecting between 2,500 and 2,800 participants, including coaches, managers and officials," said Cheryl Schock, co-chair of the 55+ Friends of the Games (FOG) Committee. "There are 23 events taking place in Kimberley, Cranbrook and nearby areas. Between 1,000 and 1,200 volunteers will help make this year's games a success.
"Our goal is to provide a kind, welcoming and lasting impression so [our visitors] fall in love with the area and return for years to come."
The BC Seniors Games Society Board oversees the 55+ BC Games. The mission of the games is to encourage physical and mental activity, spirited competition and the maintenance of a healthy lifestyle among all 55+ residents in B.C. Included in the Games are archery, tennis, equestrian and soccer games.
The FOG Committee co-ordinates sponsorships, organizes community roles and assists in the successful operation of the Games. They also organize teams of volunteers who will contact local businesses to secure financial and material contributions.
Various ways to volunteer
Volunteer help is vital to the success of this event. Volunteers are needed for a variety of roles before and during the games, and more support is being sought from corporate and individual sponsors.
"Even the small stuff is important," said Schock. "Many smaller prizes (coupons, etc.) are needed for the Participant Bags and Volunteer Appreciation events."
Community members can get involved with FOG by contacting Schock to assist with calling or visiting local businesses for sponsorships. And everyone can help by spreading the word within the communities where sponsors is needed.
To participate, sign up on the Games website, under the "Volunteer Registration" tab, or contact Schock at [email protected] to discuss how you can help.
For more information about the games, visit the website, or like them on Facebook. Next year's games will be held in Kelowna.