Health & Wellness Expo: Active Adult Living
Make sure to attend this eagerly anticipated annual health event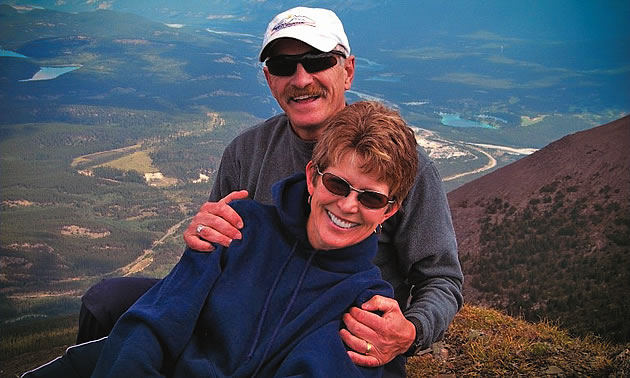 Health-conscious individuals of all ages will find something of value at the fifth annual Health, Wellness and Active Adult Living Expo. This well-received event will once again be returning to Cranbrook on January 28, 2012. It will run from 10 a.m. to 4 p.m., at the local Prestige Inn.
Admission is free, and there will be a number of noteworthy and knowledgeable guest speakers, including Adele Engel, Laurie Dickson, Dr. Trent Brereton, Don Davidson, Dr. Kevin Roberge, and John and Debbie Mandryk. Fifteen health-related exhibitors will be at the show, bringing their expertise to the table as well.
Back by popular demand is the senior showcase, a feature designed to promote active adult living. Exhibitors will be displaying services and products made for active adults and retirees.
"This theme is especially appropriate as our Kootenay population ages," said Maureen Gordon, a representative of Kootenay Business magazine, and an organizer of the event. "Our exhibitors are there to offer helpful suggestions so we can all stay healthy and active."
CanFitPro certified personal trainers John and Debbie Mandryk are two presenters you won't want to miss. They will have the floor from 11:30 a.m. to 12 noon.
The Mandryks specialize in working with older adults; they both have a competitive sports background. They offer wisdom on a number of topics, including healthy aging, cardiovascular endurance, flexibility and balance, nutrition and positive social relationships. They aim to help older adults improve their functionality and well-being—both now, and for the future.
Another notable speaker who will be in attendance is Adele Engel of Panorama. This energetic entrepreneur owns Evolution Wellness in Panorama and is the developer of the internationally acclaimed Essential Nutrition Mix. She will be giving her presentation from 1:30 to 2 p.m.
As a holistic health and wellness coach Engel has much to share with those seeking to feel and look better.
Take advantage of this opportunity to meet up with experts in the health and wellness field. You can achieve your optimal fitness level—and more importantly, enjoy a happy, energetic lifestyle.
Expo exhibitors welcome attendees to talk one-on-one with them about their health concerns, and they will be on hand throughout the event to answer all your questions. They are also prepared to give detailed suggestions to attendees regarding lifestyle choices and nutritional ideas. Together these experts can help you reach your 2012 wellness goals.