From wasteland to prosperity
C&C Wood intends to grow its Cranbrook operation by producing and finishing a high volume of products and selling them from here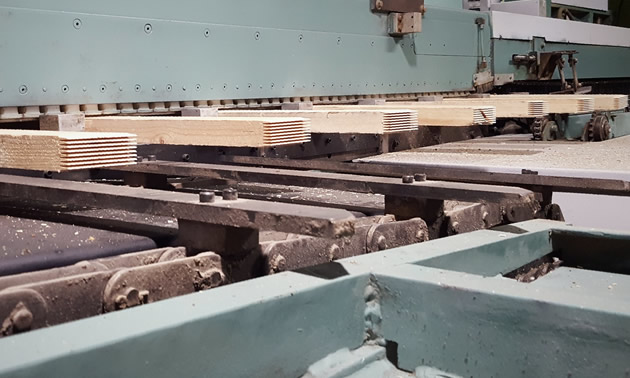 On October 4, 2018, Cranbrook's mayor, Lee Pratt, handed over the keys to the abandoned Tembec finger-joint plant on Industrial Road No. 1 to Ted Dergousoff of C&C Wood Products. That was a good day for C&C and for the City of Cranbrook. C&C had acquired an almost-turnkey operation to complement its Quesnel-based finger-joint plant, and the City had its first tenant on the 100-acre parcel it had acquired from Tembec less than six weeks before.
Dergousoff immediately brought in a crew to clean the abandoned plant and do the retrofits needed to convert it from the manufacture of finger-joint studs to the manufacture of finger-jointed exterior siding and trim.
Stephanie Delany transferred from the C&C office in Quesnel earlier this year to become the office manager for C&C Wood Cranbrook.
About C&C Wood Cranbrook
"C&C was founded in 1975, and its headquarters is in Calgary," Delany said. "It has a logging operation and finger-joint plant in Quesnel, where it produces finger-jointed panels for home interiors. C&C was looking to expand, and the Cranbrook opportunity presented itself as a good one. Ted Dergousoff is the company's chief financial officer, and the company is owned by Callidus Capital."
The Cranbrook plant makes finger-jointed panels of various sizes to make siding and fascia boards for the outside of homes. The product is shipped via Sunrise Transport, a Cranbrook company, to 54 Reman Inc. in Surrey, for finishing. Currently C&C Wood in Cranbrook has a total crew of 40 people, about 90 per cent of whom are labourers staffing day and afternoon shifts.
C&C Wood logs its raw materials in the areas near Quesnel, and hauls the logs to the local sawmill. The logs become lumber, which is trucked to the finger-joint plant in Cranbrook.
C&C Wood intends to grow its Cranbrook operation. Its vision is to produce and finish a high volume of products in Cranbrook, and sell them from here. "It will still be siding and fascia boards," Delany said, "but we'll have them in different sizes, colours, thicker, thinner—value-added products."
A word from the other players
Brandon Hyggen, one of five partners in Sunrise Transport, said that his trucks have carried six loads of finger-jointed panels from C&C Wood to the finishing plant in Surrey since August 23 of this year.
"This time of year, with the forestry industry the way it is, it's been a big boost to be working with C&C Wood," Hyggen said. "We have 50 trucks that service the Cranbrook-to-Surrey lane quite frequently, with loads from Canfor and other mills in the Kootenays. We also have five trucks bringing freight to C&C here in Cranbrook from an old mill that they own in Hudson Bay, Saskatchewan."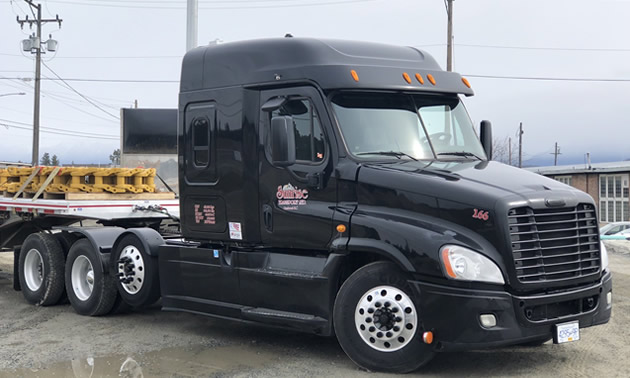 "C&C Wood is already a going concern," said Mayor Pratt. "Caliper Machine has also opened a shop on the industrial property and we are talking with other interested parties while we work to further develop the area."