Cranbrook serves up a bounty of amenities
A vibrant palette of work and lifestyle opportunities is available in Cranbrook, B.C.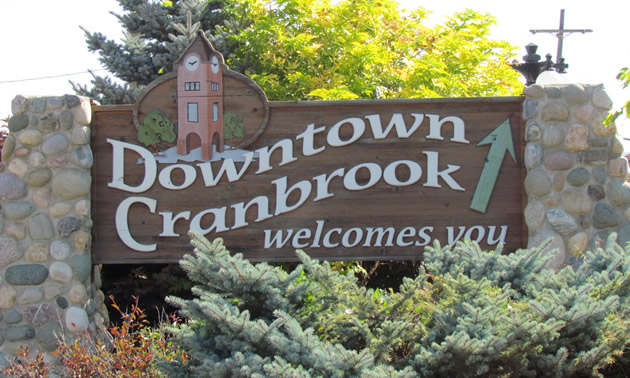 Cranbrook is like the stay-at-home mom of the Kootenay region—as the largest community in the region, it provides the services and amenities that make "home" a wonderful place to live and to visit.
The 75-bed East Kootenay Regional Hospital is situated in Cranbrook, as is College of the Rockies, the sleek, 602-seat Key City Theatre and the award-winning Canadian Rockies International Airport. Three big-name grocery chains have outlets in Cranbrook, along with more than half-a-dozen car dealerships, more than 70 restaurants and eateries, several bustling shopping areas and a five-theatre cineplex.
Cranbrook's outdoor recreation options just don't quit. The city itself is well supplied with parks, and the surrounding mountains, lakes and waterways invite hiking, biking, kayaking and SUP-ing, fishing, cross-country skiing and snowshoeing, and photography galore. Explore local wetlands, take your pick of almost a dozen golf courses located five to 45 minutes from downtown, and become a fan of the Kootenay Ice, the local Western Hockey League club that's at home in Cranbrook.
And Cranbrook is no slouch when it comes to employment opportunities. To begin with, resource-based industry in the surrounding area has a growing demand for tradespeople, and the regional hospital and the school district employ more than 1,000 people. Beyond traditional employment, though, a growing number of savvy entrepreneurs are finding their niche and providing services for today's marketplace.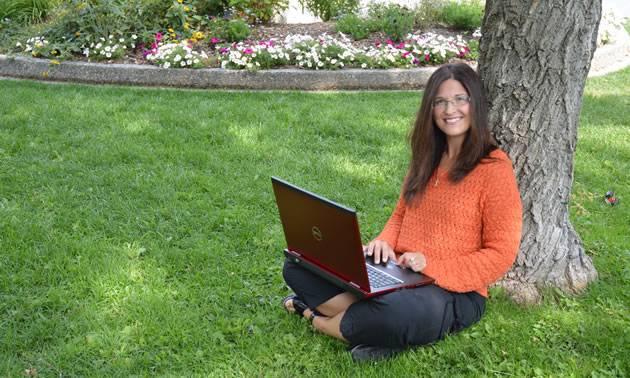 Anybody can start a business in Cranbrook
Jon Wedel, founder of Flex Commerce, has observed that people love being a part of a movement. Consumers want to know where their money is going and what kind of company is receiving it. This gives the small-time, story-driven, passionate entrepreneur a significant advantage over a big box store. "Couple that with the massive power of social media marketing," he said, "and anybody can start a business." As more people realize this advantage, entrepreneurship will increase.
Capitalize on the growing tourist market
Tyler Beckley, owner/operator of Three Bars Guest & Cattle Ranch, believes that tourism will continue to have a major impact on the overall local economy. As the Kootenays see more and more visitors, the demand for services will increase, creating opportunities begging to be grabbed by people with local knowledge. "People want to experience the Kootenays and all that they have to offer," Beckley said, "and in many cases they need our local expertise to do that."
Beckley believes that the weak Canadian dollar, free national park access, Canada's 150th and Canada being named the number one destination for 2017 by the New York Times, will combine to create great results in tourism over the next three to five years.
Young people are returning to their small-town roots
Sharon and Aaron Shuttleworth, owners of Corduroy Life in Cranbrook, love the area's recreation options and the affordable cost of living, which is especially important for families with children. They have noticed a growing number of younger people returning to their small-town roots to open new businesses and put on unique events. "Cranbrook Live Music Scene at the Stage Door and Kootenay Soulfood are two easy examples," Sharon said. "This is exciting to see and we love to support these."