Cranbrook Hyundai has a shiny new showroom
Cranbrook Hyundai is family-operated and people-oriented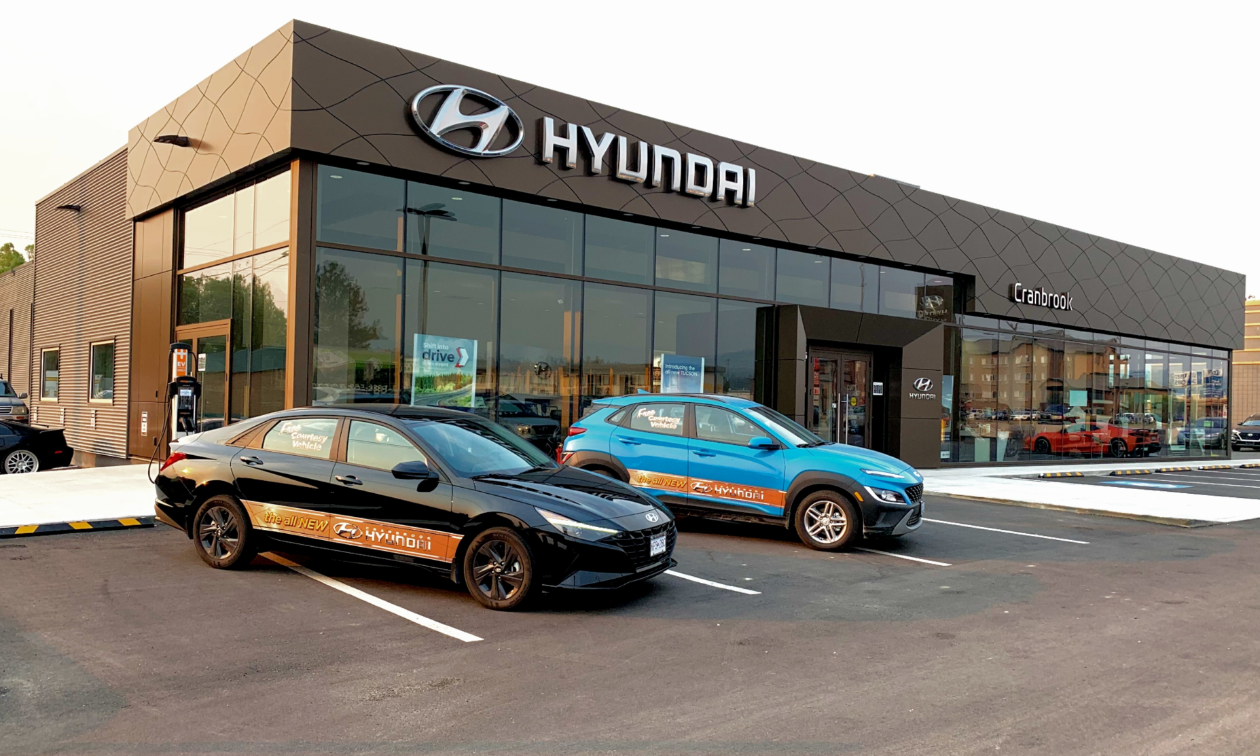 Three years ago, Cranbrook Hyundai became the property of a new owner with a familiar face. After many years working in various dealerships in Alberta, Bob Bullock returned to his hometown.
"I was born and raised here and graduated from Mount Baker School," said Bob. "I've been in business a long time and this is the place for me."
With the acquisition of Cranbrook Hyundai, Bob turned the dealership into a family-operated business. His son, Dalton, is the general manager and his daughter, Raeanna, is director of social media and community outreach.
"I wanted to bring small businesses back here because most manufacturers are owned by groups outside of the Kootenays," said Bob. "We're going to keep all the money that's made in the store within our community. We're going to invest back into the Kootenays, as it should be."
Bullock has put his money where his mouth is by building up a brand new, state-of-the-art facility to replace the aging Cranbrook Hyundai dealership. The new six-car showroom is located in the same location as the existing dealership on Cranbrook Street.
"When we first came here, the plan was to have a much smaller showroom," Dalton said. "It was all approved by Hyundai Canada to be basically the same size without a second level to it. Because it's Bob's hometown and whatnot, he wanted to make sure that he built something that could stay here for the foreseeable future. So that's when we decided to revamp the whole plan."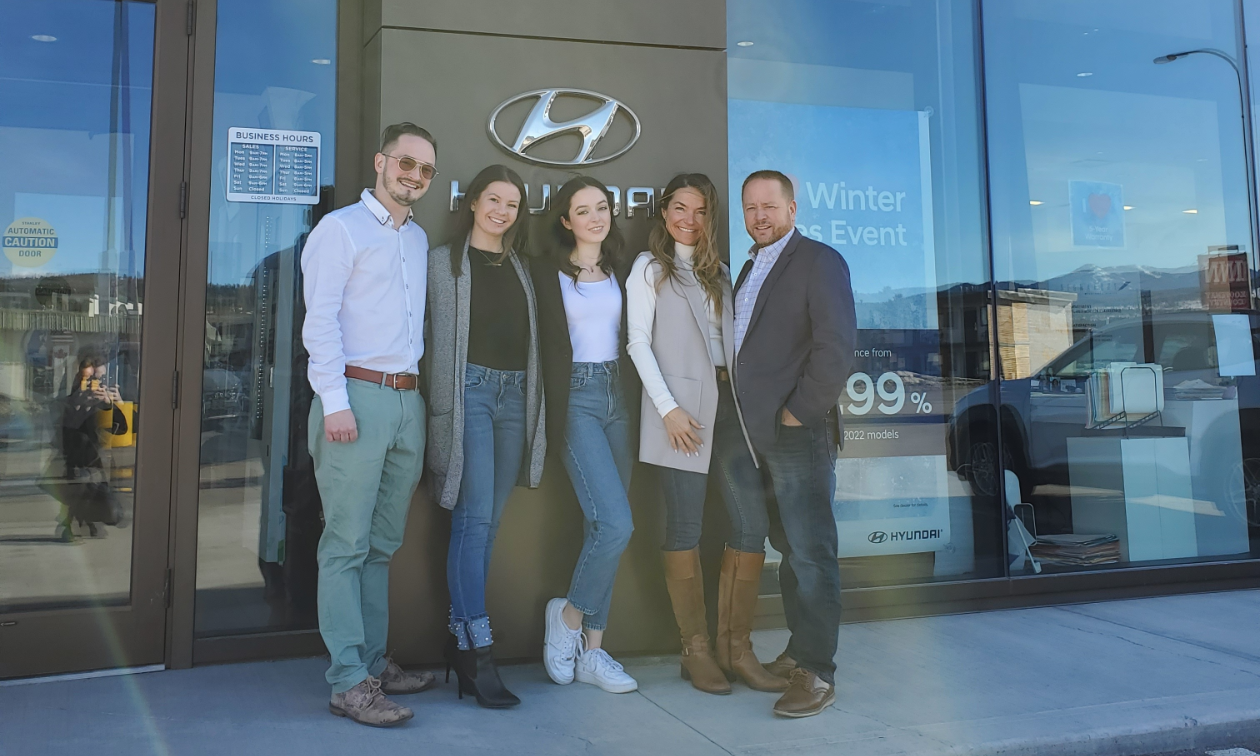 Bob had been involved in building several dealerships before and that experience helped facilitate the impactful renovations.
"It was nice to come in here and build something larger than what we need at this time, but something we can grow into," Bob said. "It stands out on the strip and really makes it look that much nicer."
Besides displaying sparkling vehicles, the impressive new showroom was built to instill a sense of pride in everyone working at Cranbrook Hyundai.
"We care a lot about the staff that works here and we want them to have a good place to work that they feel proud to come to," Dalton said. "When you have staff that are proud of the company, you retain staff—you have people that actually take pride in where they are. They're happy to tell people this is where they are."
Another big reason for the new showroom is for the purpose of improving customer service.
"My focus on the build was what I call touch points," Dalton said. "It wasn't even so much having a big wow factor—marble floors or anything like that—it's about the parts that people sit on and touch. Our customer waiting room has a nice coffee machine and a selection of soda, water, and whatnot available for people. For a cost of marginal amounts of dollars, people have a better experience. In the long run, it results in customer retention. People want to come back to see you again because they got good service from your staff because they're happy where they are. And they got a good experience being in the building because the car buying experience, honestly, is not something most people look forward to. Unfortunately, it's something people kind of dread. So we want to make it as comfortable as possible and as fun as possible for the customer while they're here."
Cranbrook Hyundai's mojo isn't just limited to the time you set foot in the gleaming new showroom either. The fun, laid-back approach is evident when scrolling through their social media channels.
"Everyone here is human—a person," said Dalton. "We're reminding people that we're not a mindless corporation. To know that you're buying from people that are going to be here for you, people that are from this area that actually care about giving back to this community, I think those are the things that we've really focused on with our social media platforms."
Super charged
Hyundai has been focusing heavily on hybrid and full electric vehicles within their entire lineup, and Cranbrook Hyundai's new showroom is the perfect place to show off these impressive machines.
"Hyundai is a higher end brand," said Bob. "Having a showroom built the way it is, you can really start to feel that it isn't just an entry brand. When it comes to electric cars, nobody's got a better platform than Hyundai. There's a consumer demand that's massive for hybrids. Hyundai runs on electric cars, which is really our future."
Cranbrook Hyundai has charging ports for electric cars on the premises and there will be a fast charger installed sometime this year.
"It's a wonderful area to sell EVs because there's been some local movements, both at the government level and independently, that have brought charging stations throughout the communities," Bob said.
Cranbrook: There and back again
Whether you're into hybrids, gleaming showrooms or silly social media posts, Cranbrook Hyundai offers something a little different, especially in terms of personality.
"We're all about the people," said Bob. "Being a Cranbrook local, I understand that the people and customer service are the most important things. People know who I am and they get to see and talk to the owner.
"We focus on great customer service and keeping everything local, where possible. Growing up in Cranbrook gave me opportunities, and now it's my turn to give back to our community."