Charity golf tournament planning advice from St. Eugene's pro Cindy Soukoroff
Raise money for your favourite charity by organizing a golf tournament … but start early!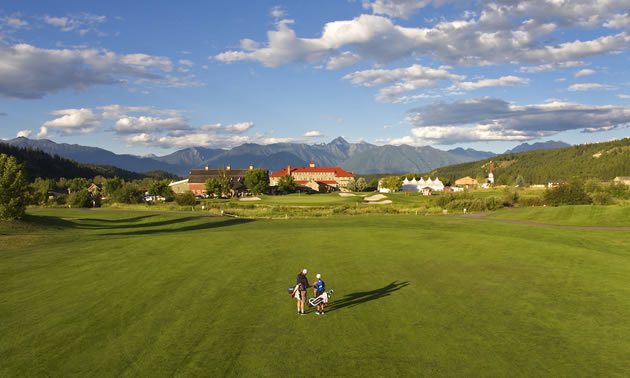 If you have ever played a well-organized golf tournament, you know how much fun it is. If you have ever organized one, you know how much work it is. Whether playing or organizing, you know that golf tournaments are a great way to raise money for a local charity.
Critical to a tournament's success is a solid committee, helpful volunteers and a golf pro who facilitates myriad logistics on tournament day.
Cindy Soukoroff, golf professional at St. Eugene's Golf Resort and Casino near Cranbrook, said, "The most important thing in planning a successful tournament is really clear communication––be clear about your expectations."
Soukoroff was born and raised in Fernie, B.C., earned a physical education degree on scholarship while at Birmingham, Alabama, and is a graduate of Golf Canada, where she was awarded her golf management certification.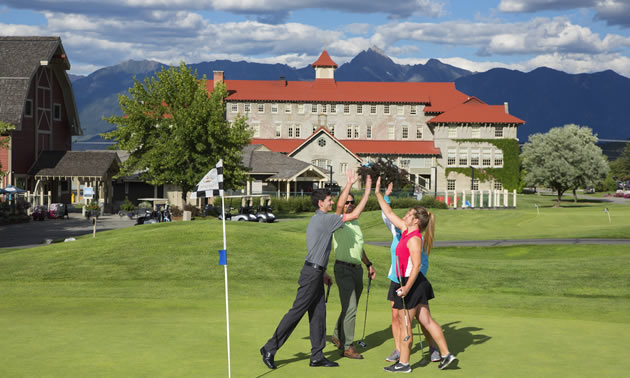 Communicating is key
"The clearer an organizer can be, the better the results will be in the eyes of both the planners and the participants," said Soukoroff. "I can do a better job for you with clarity. The biggest thing is to be able to reach out and get sponsorship early––monetary or otherwise."
It is worth noting Soukoroff is already working on tournament dates in 2019. If you have important dates you want to hit, reach out and book early.
The best golf tournaments are relaxed social occasions where participants make new connections, solidify old ones, have some fun and in the process support a favoured charity.
Soukoroff has been at St. Eugene's since 2007, and while she's done nearly everything from work the front desk to help oversee food and beverage, this is her second year as golf pro and she is already looking forward to a rewarding season.
Speaking from experience
This is the Soukoroff's advice for planning a golf tournament.
1. Start early. Consider options for courses that meet your needs and check availability for your preferred dates. Book dates as soon as you have them. An ideal lead time is six months to give you and your committee enough runway to plan, nail down sponsorships and advertise the event. And think about a rain date while you're setting dates.
2. Be clear about your vision. This includes preferred format (shotgun start, best ball, scramble and so on) and choosing a theme.
3. Ask plenty of questions. There is no need to repeat others' mistakes. There is plenty of tournament planning experience ahead of you, so tap into what has been done before to make the process easier.
4. Assemble a committee and assign duties. Few folks have the luxury of being full-time tournament planners, but when you take on this job it might feel like full time. A well-planned committee of dedicated folks with specific skills aligned to their task will make your job as an organizer easier and will ensure the best result for golfers.
5. Budget realistically. There are more than green fees and cart rentals to consider. Food services, gifts, promotions and contests, and signage all require financial consideration.
6. Seek sponsorship early. Good sponsorship helps offset costs and drives interest from participants. Decide on range sponsorship, purchase hole-in-one insurance and set up contests and activities.
7. Develop a marketing and communications plan. A well executed marketing and communication plan will help capture interest in your event, and keep folks posted on updates along the way.
8. Create an invitation list.
9. Line up volunteers. Soukoroff said she normally sees upwards of 20 volunteers on tournament day to look after everything from registration and hole-in-one monitoring to setting up auction items.
10. Enjoy the day. Participants' goals are to support a favoured charity, to network, to mingle with friends and to relax.
11. Debrief and make a plan for next year.
"At the end of the day, golf tournament participants are out for a social connection to support the charity. When we're all in it together, it will turn out to be a good day," said Soukoroff.