A refreshed brand at College of the Rockies
The new logo keeps mountains in the design, but also incorporates other components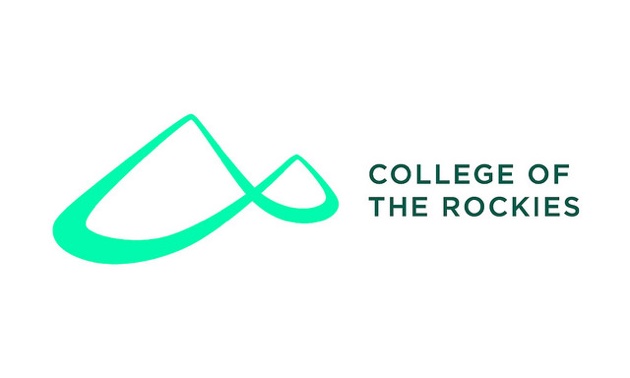 At 40 years old, College of the Rockies (COTR) has aged remarkably well. While its beautiful main campus is in Cranbrook, B.C., the college has also established five regional campuses and has been ranked No. 1 in the world for overall average international student satisfaction.
Nonetheless, it was time for a bit of a makeover. The college has recently gone through a year-long strategic planning initiative. At COTR's 40th anniversary celebration, David Walls, president and CEO of the college, debuted a new logo. The blue and green mountains had made the old logo easily recognizable in the region, but they were also 20 years old and ready for an update. The new logo, by Strut Creative out of Calgary, Alberta, keeps mountains in the design, but also incorporates other components.
"This is a brave departure from where we were," said Walls of the logo. "The continuous flowing shape of our new logo signifies life-long learning, a continuous journey, sustainability and opportunity. (It) speaks to our being adaptive, responsive and approachable. The new look also pays tribute to our place in the Rockies without giving the sense that the mountains are the only thing that we're about."
The logo is one of the more noticeable aspects of College of the Rockies' rebranding. However, Heather Jackson, manager of communications and marketing, said some of the more subtle facets of the visible brand are also being refreshed. Updated colour palettes, language, photos and overall feel of promotional material will debut in March. The goal is to have all material updated for the start of school in September.
The school will also be looking to be more engaged within its community. Jackson said that it is looking to build on the presence that it has in the Kootenays. College of the Rockies offers a variety of trades training, but also the opportunity for students to begin a university education at home. The college's small class sizes are one strength, while transfer agreements ensure students will be able to continue their educations elsewhere.
"We're looking at new programming options and really bringing everything under the College of the Rockies umbrella," said Jackson. "We're going to be more involved in the communities . . . it's that partnership that we're going to be exploring. For us it's really all about growing our student numbers, bringing in new programming options and opportunities, and really looking forward to the next 40 years."