A centre for Kootenay kids
The new Kootenay Child Development Centre is expected to help attract professionals and specialists to the region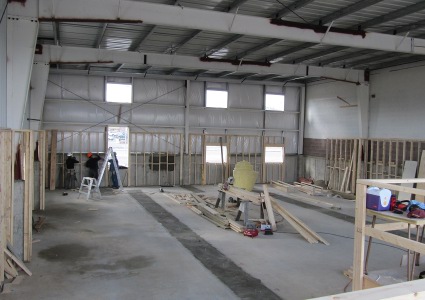 Community Connections Society of Southeast British Columbia (CCS) is spearheading a project to create the Kootenay Child Development Centre in Cranbrook. With the help of community partners and members, CCS has identified deficiencies in the delivery of health and development services to children and their families in the East Kootenay region of British Columbia. Patricia Whalen, Children First manager for the East Kootenay, said that a full continuum of services is not available here and existing services are fragmented and difficult to access.
"Our region is the only region in British Columbia that does not currently have a child development centre," said Whalen.
Addressing the issues, answering the needs
Whalen said families are experiencing stress and financial strain with having to travel out of the region and the province to access services for their children. Service providers and health professionals are isolated and are trying to meet increasing needs with decreasing resources.
The development of a centre will improve support to families, and will increase the number of pediatrics specialists and services.
"Ultimately the reward will be increased benefits and positive outcomes for children and their families," said Whalen. "Our organization recognized that a model of sharing space in our community would alleviate many of the deficiencies."
She said in other communities, child development centres have become hubs providing co-ordinated services to families.
The CCS has purchased a building that will be able to facilitate a full continuum of services once renovations are complete.
"The Community Connections Society is well positioned to manage the capital project and the ongoing operations, as they have a solid reputation of responding to community need," said Whalen. "Currently, their portfolio consists of $2.5 million in government and private contracts."
There's no place like home
The centre will provide services for children up to 19 years of age. Parents are hoping to decrease the amount of travel out of the region and hoping that wait-lists can be reduced by co-ordinating service delivery. Whalen said that by providing this hub, it is hoped that child development services can stay in the region.
Response has been positive from both families and the proposed tenants that deliver child development services.
"Families are very much looking forward to the comfort and support they will receive with a child development centre, when their need is the greatest," said Whalen, adding that children will able to be treated closer to home, with family members close by to help them. "That's when you need those strong family bonds the most."
She said that the model of service delivery and co-ordination will help attract professionals and specialists to the region. The centre will have two pediatricians and will provide early intervention therapies, a behavioural intervention program, a toy-lending library, a large assessment/observation room and numerous other programs and services.
The fundraising team is close to its goal of $1.1 million. Whalen would like to commend all the businesses and organizations that have come forward in supporting this very worthwhile project for the region. The centre is scheduled to open in April of 2012.