Fernie Chamber of Commerce
The Fernie Chamber of Commerce enhances the community's economic future.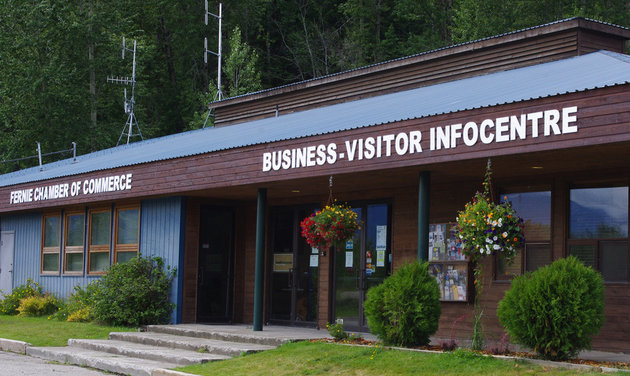 The Fernie Chamber of Commerce is dedicated to supporting businesses and developing community. Sometimes it is a cheerleader and loyal advocate; other times it steps in at just the right moment with a best-fit benefit or tailored resource. The Chamber is growing the people who power Fernie. The Fernie Chamber of Commerce operates the Fernie Visitor Information Centre at 102 Commerce Road and can also be found with its mobile kiosk at Fernie events. Follow at facebook.com/ferniechamber for latest information or check out its website at FernieChamber.com (@ferniechamber).
Chamber contact:
Address: 102 Hwy #3, Fernie, BC V0B 1M5
Phone: (250) 423-6868
email: [email protected]
Executive director: Brad Parsell, 250-423-6868
Current president: Graeme Nunn
When established: 1902 as Board of Trade
Membership fee: $250 - $1,999 based on benefits and services
Number of members: 270
Key events: Griz Days in March, Show & Shine in August, annual Business Excellence Awards in October.
Ongoing events for members: Business, Banter & Beer, typically third Wednesday of the month
2019 Fernie & District Chamber of Commerce award winners
Every year the Fernie & District Chamber of Commerce recognizes the front runners among its citizens and businesses in a number of categories. The high achievers for 2019 are:
Citizen of the Year: Martin Brock
Volunteer of the Year: Lynn Henderson
Spirit of Fernie: Fernie Seniors Society
Community Tourism Achievement: Snow Valley Lodging
Outstanding Customer Service: Gearhub
New Business of the Year: Stocked Co.
Entrepreneur of the Year: Fernie Distillers
Team of the Year: McGiver Woodworks
Employer of the Year: Western Financial Group
Fernie Business of the Year: Coal Town Goods
People's Choice Award: Bridge Bistro
Chamber Legacy Award: Walter Ingram (Fernie Home Hardware)
Community Leadership Award: Island Lake Lodge