Silverado's successful relationship
The ʔaq̓am Community has awarded a multi-million dollar contract to Silverado Construction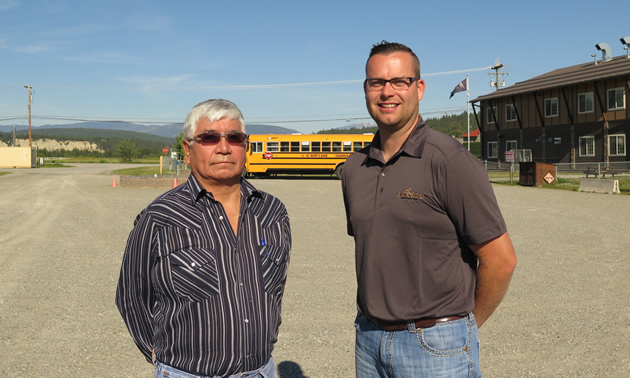 In 2012 Chase Thielen and his company, Silverado Construction, were involved in the construction of the ʔaq̓amnik school just north of Cranbrook, B.C. Silverado did the foundation and finishing work, and based on the successful completion of the project that company has been awarded a multimillion-dollar contract to build an addition to the school.
"Our experience working with Silverado was a really positive one," said Michelle Shortridge, director of operation for the ʔaq̓am Community. "That project came in on time and on budget—it was just 279 days from design to completion, and we had a really good outcome. The gymnasium is an expansion that we planned on when we built the school, but we didn't have the budget to do it at the time."
At 12,000 square feet, the footprint of the building will encompass space for a full commercial kitchen, a fitness centre and a stage to be used for cultural and educational productions, as well as the large gymnasium.
"It will be a place for cultural activities and events," Shortridge said. "We'll be able to hold powwows, gatherings, health and wellness programs—even our band meetings. It will become a community hub."
Thielen, owner of Silverado Construction, values the relationship that he has developed with members of the Ktunaxa Nation and the ʔaq̓am Community over the past four years. As the general contractor for this project, he plans to employ all local subtrades including carpenters, electricians, plumbers and specialists in fire suppression, flooring and painting, among others.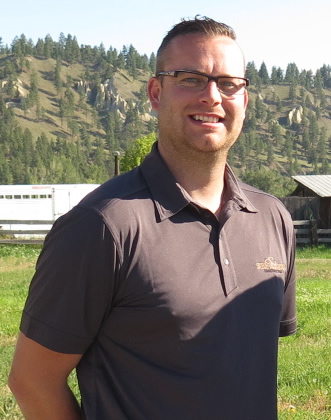 "This is probably one of the bigger commercial projects happening in the Cranbrook area this year, and we'll be looking to hire qualified tradesmen from ʔaq̓am, the Ktunaxa Nation and other local communities," Thielen said. "We hope to break ground in July and to have the building completed in spring of 2017."
One important consideration for Thielen and his crew will be to protect the St. Eugene church, a Victorian-era structure located just a few metres from the boundary of the construction site. The wooden church opened for worship in 1898 and features stained glass windows imported from Italy. Special measures will be taken to minimize vibration and any activities that could threaten the glass or other components of the heritage structure.
This expansion project has been in the works since 2012. Coming to the table to get the project approved and funded are the ʔaq̓am Community, Columbia Basin Trust (through its new Recreational Infrastructure Grant Program), and Indigenous and Northern Affairs Canada (INAC). INAC is the federal body that works with First Nations to provide funding for programs and services for Aboriginal people.
"We work specifically with the B.C. region of INAC," said Shortridge. "The person who is assigned to work specifically on capital projects with us is Pardeep Sidhu—we work with him on a daily basis on projects like this. They provide some of the project sponsoring and also guidance on capital projects."
Shortridge said that when working with a group of project sponsors, getting everybody on the same page and co-ordinating the timing to meet everybody's needs is probably the biggest struggle, since all parties are involved in multiple projects.
Silverado was given this contract because of its record of success on the school project and because it is a local company that can be on site quickly in the unlikely event that something goes wrong. Shortridge said the ʔaq̓am Community wants to know that its dollars are being reinvested into the local economy.
"For us as a community," she said, "it's important to work with contractors who understand who we are as a people and an aboriginal culture. We want to include that in the design and the esthetic of the building. This is not just another building—it will mean a lot to the community."