On a roll with Tims
Tim Hortons opens in Sparwood with your favourite coffee, doughnuts, sandwiches and more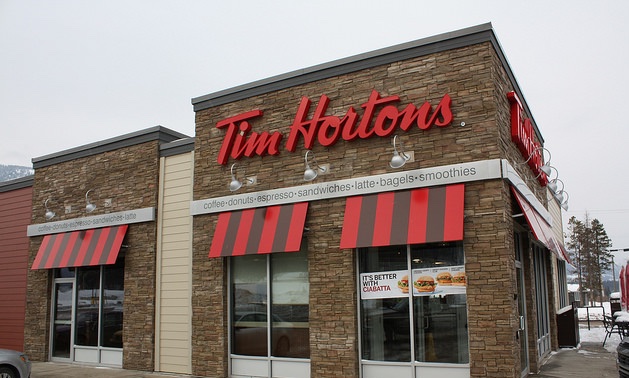 Five years ago, Mark and Rachael Nelson were looking around for a business opportunity. The Nelsons were always big fans of Tim Hortons (Tims) food, beverages and brand, so they sent in an application for a franchise in Pincher Creek, Alberta.
After several rounds of interviews, the Nelsons' application was accepted by Tims' corporate office. They opened the Pincher Creek restaurant in fall 2010. In five short years, they opened another franchise in Fort Macleod, Alberta, and bought the franchise in Blairmore along Highway 3 in the Crowsnest Pass.
"It all happened quite fast—within five years," said Mark. "We worked hard; we had great staff to help us make it happen."
Then in winter 2015, Tims' corporate office asked the Nelsons if they were interested in opening a restaurant in Spar-wood, B.C. They jumped at the chance and their fourth franchise opened on December 11, 2015.
It's in a great location—very visible from Highway 3 not far from the Terex Titan, the giant truck that is a major tourist attraction in Sparwood.
Tims' corporate office had been working for several years to find a Sparwood developer who would secure the land, have it serviced and construct the building. Once that was done, the last step was to find a franchisee willing to take on the management and operation of the restaurant.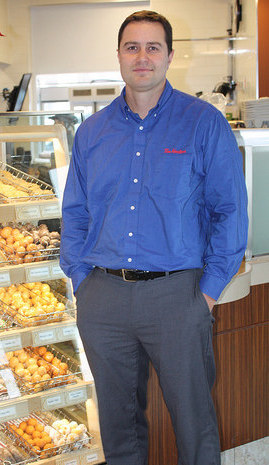 The Nelsons are excited and happy to be part of the Sparwood community, which in turn has enthusiastically embraced this new venture. The biggest challenge faced by the Nelsons in getting the Sparwood restaurant off the ground was staffing.
"I can't count the number of hours I spent reviewing resumés, calling people back, setting up interviews and checking references," said Mark.
The team he's assembled in Sparwood has been "exceptional." They're a big part of getting the restaurant up and running for opening day. Mark is very appreciative of the manager who came over from Pincher Creek and all the local people who applied for jobs. Now there are 32 staff, most working full ­time, at the restaurant.
The Sparwood Tims plans on being very active in the local community. Mark mentioned several initiatives:
• The Smile cookie promotion in September sees donations going to a local charity.
• Tim Hortons Children's Foundation sends a deserving nine- to 12-year-old child, who may not otherwise have the opportunity, to summer camp in Kananaskis.
• The Tim Bits minor sports program gives children an opportunity to play hockey, soccer, lacrosse, softball, baseball and ringette.
For anyone thinking about owning a franchise, Mark offers this advice:
1. Chose a franchise partner you're confident with and that has a proven track record for success.
2. Look at the profitability of the franchise.
3. Ask yourself how involved you want to be with the business—do you want to stand back and be an owner or do you want to own, manage and make sandwiches?
4. Look at how long it will take to pay off a business loan and what type of return on investment can be expected.
5. Is it something you will enjoy? It's a lot of hard work—very hard work with stress and responsibility—so you better enjoy it.
Mark and Rachael Nelson are making an impact in Sparwood, not only with coffee and doughnuts, but by being involved with the community and local charities.