Designed with your expensive items in mind
Falkins offers high-value homeowners customized insurance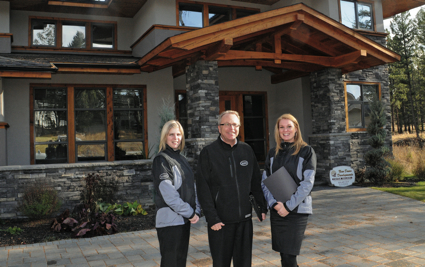 Falkins Insurance Group originated in the East Kootenay in the late 1890s and has expanded to be one of the largest insurance brokerages in B.C. with 11 locations across the Kootenays and 85 full-time employees. During this past year, Falkins Insurance developed a unique Private Client Group insurance program that applies to high-value homeowners. Bob McGill, the CEO of Falkins Insurance Group in Cranbrook, said this plan offers increased automatic limits and will provide the right coverage for your lifestyle.
"This insurance protects against typical things but it increases automatic limits on (luxury items)," said McGill. "For example, a typical homeowners policy would cover about $5,000 in jewellery but some people might have $100,000 in jewellery … We are seeking to provide full coverage—the broadest possible in the industry."
McGill said that Falkins wants to be more than an insurance solution for its clients. In addition to assessing clients' needs, Falkins Insurance offers a referral service under the Private Client Group insurance. Whether you need an electrician, plumber or lawyer, Falkins can offer advice on who to go to.
"We want clients to contact us," said McGill, "and we will refer them to good, reputable companies."