Nakusp comes together to talk about economic prospects
Laurie Page of the Nakusp development board talks about the town's future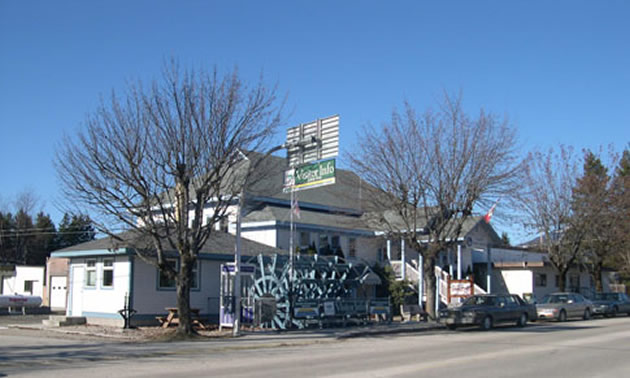 A whole host of economic development initiatives are on the horizon in Nakusp, as the community recently emerged from a year-long series of meetings and discussions around just that subject.
Laurie Page, chair of the Nakusp and Area Development Board, said that community discussions and meetings with various consultants yielded a number of specific areas where economic development should be focused, including agriculture, forestry, tourism and land development.
She said tourism marketing is at the forefront of those plans.
"We have in the past done a tourism plan and branding, but marketing comes up over and over again," said Page, who said the community needs to "unify our marketing for Nakusp and the whole Arrow Lakes area, and create a single organization that's doing that work."
Page added that supporting local businesses is also on the economic development agenda for Nakusp. The community is working on a web-based and printed business and service directory that will make it easier for people to find what they're looking for in the community.
"We're also looking at (the Columbia Basin Trust's) business expansion and retention project," said Page. "We really like the idea of participating in something that's region-wide, and comparing ourselves to other areas and getting some information about how we can make our businesses as successful as possible."
Along with conducting a survey of part-time residents to find out their plans and how the community can better serve their needs, Page said the community also plans to look at how to make the many outdoor recreation opportunities in Nakusp more accessible to people who aren't familiar with the area.
Industrial questions
What to do with wood waste is also an issue on the table in Nakusp.
"Wood waste comes up all the time – whether or not there's an opportunity to do something with the waste" Page said. "We want to sort that out and find out what we should do with it. Our plan is to get some raw data around that and figure out if there's an opportunity there."
She noted that though people are happy things are now starting to happen on the economic development front in Nakusp, the process has been a long one because the people working on it are all volunteers.