Conscious of the environment
Nakusp moves to enact environmentally friendly projects and policy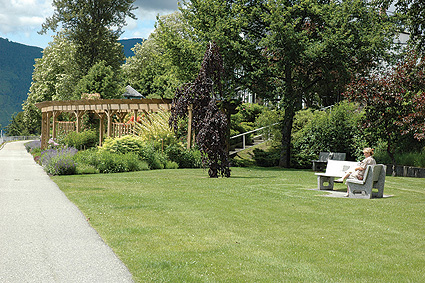 The Village of Nakusp is building up its reputation as an environmentally friendly community through new projects that will save on water consumption.
A new water treatment is under construction to pre-screen and filter the creek water that makes up the source of Nakusp's drinking water—replacing a surface water chlorination treatment—and plans are in the works to drill a second well.
Water head from gravity-fed piping will flow into a 50-kilowatt generator that will power the filtration plant scheduled to be finished next spring.
Another project on the go for the Village is a new sewage treatment plant that will be able to filter, treat and disinfect wastewater to the necessary provincial regulation to reuse it as irrigation water.
Through treating and reusing wastewater, the village will save between 300,000 to 600,000 litres of potable water currently used for the community's watering needs.
Other policy initiatives include working with Water Smart, a program created by the Columbia Basin Trust (CBT) to help communities reduce water consumption by 20 per cent.
By networking with other communities, the CBT hopes to find and implement a collaborative and effective regional action plan.
Nakusp is also working on a climate-control strategy with the Regional District of Central Kootenay, following in the footsteps of other communities like Kaslo and Rossland.