Career BUZZ: Top Jobs in the Kootenays - January 12th issue

This week's job theme: Ethnic food cooks and food service jobs are in high demand throughout the Kootenays, here's a sampling of the positions available Want to give your employment opportunities a boost? List them on the Kootenays #1 Career newsletter. We really promote your jobs! For more info contact [email protected]
Family Support Worker—Cranbrook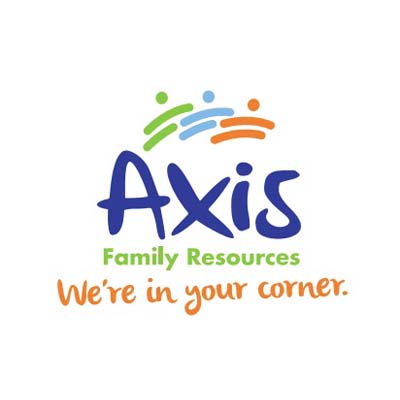 As a Family Support Worker your role will be to provide short term, outcome-focused assistance to families experiencing significant difficulties with parent-child or parent-adolescent difficulties.
Closing Date: Ongoing recruitment until suitable candidate found.
Job Profile: We are seeking a full-time Family Support Worker in Cranbrook, B.C. Crisis and short term interventions will include conflict resolution, immediate modelling of parent techniques, work along with the child, facilitation of meetings, supervised access referrals included. You will be working closely with the Family Support Team.
Skills & Abilities:
Excellent verbal and written reporting skills, good interpersonal behavior and communication skills
Demonstrated ability to teach and work effectively with others in a one-to-one setting
Good organization & time management, ability to work independently and as a team member
Ability to maintain an open and responsive approach to meeting the changing needs of the persons served
Technical Skills:
The candidate must have experience with Microsoft Office including Word and email and be familiar with the operating system Sharepoint
Education & Experience:
Minimum of a degree in human/social/child and youth care services, or the equivalent in other training and experience; 1 year of recent related work experience with families or the equivalent combination of education, training and experience; training in working with individuals and/or families in crisis preferred.
Requirements:
Current level 1 first aid (including CPR) certification to be obtained within three months of hire. CPI Training will be provided
Approved criminal record checks and safe drivers abstract
Pre-employment drug and alcohol test
Opportunities & Training:
Axis Family Resources is pleased to offer additional training:
Chuck Geddes Trauma Training
Various in-house training opportunities
Attractive benefit package for full-time and part-time staff
Growth and advancement opportunities within the company
Additional Information: The Family Support Worker will be required to work outside working hours and/or outside the organizations facilities depending on the type of activities scheduled and/or mandates from the ministry.
Salary: $19.77 per hour
Schedule: 35 hours per week
Closing Date: Ongoing recruitment until suitable candidate found
Contact: Email resume and cover letter to [email protected]
Early Childhood Educator, Part-time (21-25 hours per week)—ʔaq̓amnik Daycare Centre

At ʔaq̓am we are dedicated to working toward our community Vision, collaborating to provide quality programs and services to ʔaq̓amnik (the people). By infusing our Ktunaxa language and culture into the programming at our ʔaq̓amnik Daycare Centre we are laying the foundation for the next generation of strong and healthy Ktunaxa citizens. Our employees enjoy exposure to Ktunaxa culture and language, a cohesive work environment, we offer excellent benefits and a diverse, dedicated and enthusiastic team!
In collaboration with the Daycare Manager, the Early Childhood Educator will assist the Daycare Centre to do its part in preparing our infants, toddlers and pre-school children of today to become our next generation of Ktunaxa professionals, trades people, parents, chiefs, councillors, artisans and .....
Key responsibilities will include:
Provide quality childcare as well as plan and carry out developmentally and age appropriate educational activities to engage children aged 1-5 years in learning
Help children complete daily tasks and routines to gain independence and provide constant feedback and communication to build self-esteem
Function as a member of our cohesive, positive, flexible and exuberant team, which includes staff, management, parents and community members
Successful candidates will have:
Early Childhood Education (ECE) Certification and licence to practice
Doctor's medical clearance letter
Up-to-date immunization record
First Aid Certificate
Vulnerable Sector Check and Criminal Record Check
Preference will be given to candidates who also have:
Previous experience in a similar capacity, supervising and working with children; experience developing learning activities would be an asset
Previous experience working in a First Nation community
Food Safe certification
Applicants should submit a cover letter, resume and copy of ECE certificate and licence to:
Jan Bailey,
Human Resource Manager, ʔaq̓am
Fax: (250) 426-8935
7470 Mission Road, Cranbrook, BC, V1C 7E5
Email: [email protected]
Closing date: Ongoing
While we sincerely appreciate all applications, only those candidates selected for an interview will be contacted.
Registered Professional Forester—Two-year full-time position

ʔaq̓am is located in the beautiful, sunny centre of Ktunaxa traditional territory in the southeast corner of British Columbia. If you love the outdoors, the mountains, fresh air and the sun, this is the place for you. Be a part of an excellent team, perform meaningful work that will realize long-term benefits, share in worthwhile accomplishments, celebrate successes, join in the camaraderie, and build strong relationships!
Key Responsibilities:
Registered as a Professional Forester (RPF) with the Association of British Columbia's Forest Professionals, your key responsibility will be to provide professional forest management advice to colleagues and decision makers to support the development of ʔaq̓am's forestry assets. You are intuitive and skilled in your ability to comprehend forestry-related legislation, synthesize the overarching strategic objectives of ʔaq̓am and work with a collaborative and consultative approach with both Community and external stakeholders, to develop meaningful, long-term forestry plans that advance our self-governance development processes. Although this position has a two-year term, there is a possibility of it becoming a permanent position, based on successful performance.
Specifically you will provide expertise to:
engage in forest management and strategic planning for ʔaq̓am's forestry assets including our forested land base on Reserve lands, replaceable tenure, and new opportunities
Create a strategic plan for the long-term management of ʔaq̓am forestry assets within Ktunaxa traditional territory and on ʔaq̓am Lands
Explore potential business to business initiatives with key industry partners in the Rocky Mountain Resource District and Kootenay Boundary Region
Develop a business case assessment for the potential ʔaq̓am First Nations Woodland License
List opportunities for additional tenure acquisition and advocate for allocations to ʔaq̓am with the Ktunaxa Nation and the Provincial Government
Participate in the Forestry Working Group, a strategic collaboration of the 4 Ktunaxa communities
Qualifications:
Registered Professional Forester with the Association of British Columbia's Forest Professionals
Minimum 5 years' experience in a similar role, developing strategic plans, and land and resource development
Expertise in Forest management planning, practices and legal obligations
Proven analytical and organizational skills to review information and reports and make recommendations/solutions on a variety of resource matters
Experience with harvesting operations, log selling and marketing generally
Experience working with a variety of stakeholder groups including government, agencies, First Nations, industry, and non-profits
To see the full job description of this position please visit our website: aqam.net under Employment and Contract Opportunities.
Remuneration: Salary is commensurate with experience and qualifications and includes a favourable benefits package and pension plan.
Please submit your cover letter and resume marked "confidential" to:
Jan Bailey, HR Manager
ʔaq̓am Administration
7470 Mission Road, Cranbrook, BC, V1C 7E5;
Email: [email protected]
Fax: 250-426-8935
Closing Date: Tuesday, February 6th, 2017 @ 4:00 pm MST
Thank you to all those that apply, however only those selected for an interview will be contacted.
Experienced sushi cook—Grand Forks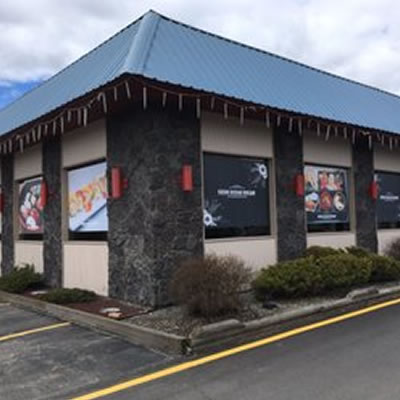 Wage: $15 - $17 per hour (depends on experience), compliance with Employment Standards of BC. Work hours: 8 hours per day/40 hours per week. Benefit: 10 days paid vacation per year or 4% vacation fee on gross income, relocation cost, gratuities, uniform. Apply via email: [email protected]
(2) Sushi Cooks—Creston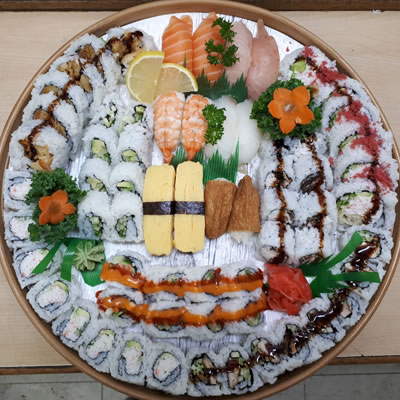 Red Fin Sushi & Grill is looking for two qualified cooks to work with. Hourly wage: $15, 40 hours per week. Benefit: 10 days of paid vacation per year or 4% of gross salary for vacation pay. Apply in person: Red Fin Sushi and Grill, Creston.
Ethnic Indian Cook—Invermere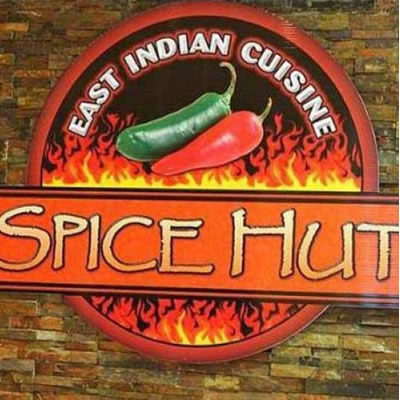 Prepare and cook full course Indian meals. Prepare Tandoori and Mughlai dishes in large quantities. Determine size portions ensuring least wastage. Supervise staff in prep. Prepare Indian desserts. Apply: [email protected]
Ethnic Food Cook—Kimberley
Train staff in preparation, cooking and handling of food; Supervise kitchen staff and helpers; Order supplies and equipment; Manage kitchen operations; Inspect kitchens and food service areas; Clean kitchen and work areas; Maintain inventory and records of food, supplies and equipment; Prepare and cook complete meals or individual dishes and foods; Plan menus, determine size of food portions, estimate food requirements and costs, and monitor and order supplies. Apply via email: [email protected]
Subway Manager—Kimberley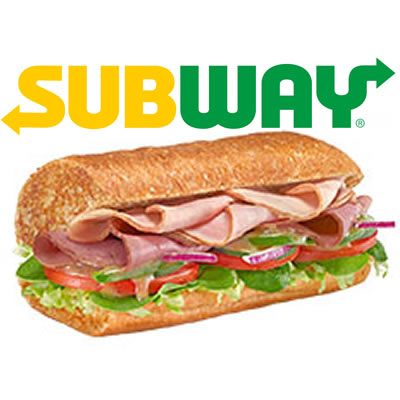 Subway, located at 460 Ross Street, Kimberley, is looking for a manager with minimum of one year of experience in a similar establishment. Eligible candidate should have at least a diploma or degree in business or related field. Pay per hour will be $24 - $26, depending upon experience. This is a permanent full-time position with minimum of 32 hours a week. Apply: [email protected]
Food Service Supervisor—Golden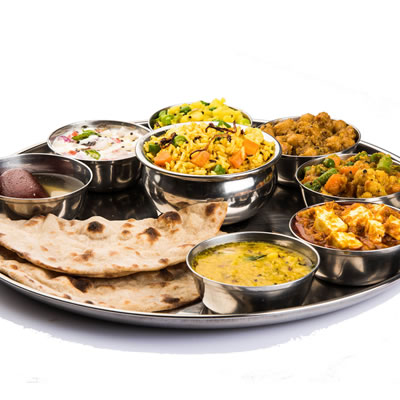 Golden Indian Kitchen: Supervise and co-ordinate activities of staff who prepare and portion food; estimate and order ingredients and supplies; ensure food service and quality control; maintain records of stock, repairs, sales and wastage; prepare and submit reports, establish work schedules. Fast-paced environment, tight deadlines, standing for extended periods, physically demanding, ability to supervise 3-4 people. Apply: [email protected]
Heavy Duty Partsperson—Castlegar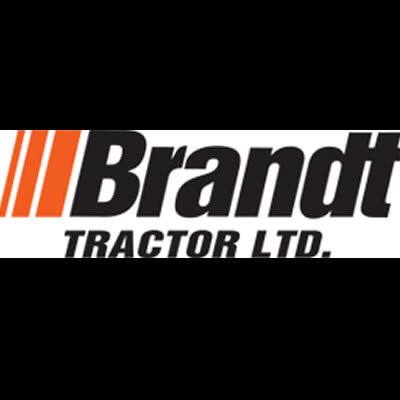 Brandt Tractor currently has a position available for a temporary Partsperson in our Castlegar location. This position is responsible for the sale, promotion and distribution of parts. Using excellent customer service skills the successful candidate will assist customers in solving problems, locating required parts, providing pricing and completing online parts ordering. Preference will be given to those who have previous experience in the parts industry. Find out more about our exciting career opportunities at www.brandtjobs.com
Client Service Professional—Cranbrook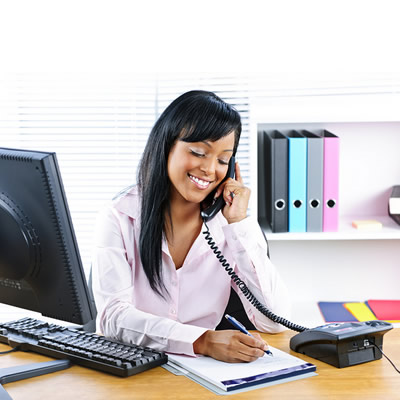 Koocanusa Publications Incorporated (KPI) Media is looking for an energetic individual who is an excellent communicator and strong team player. This Client Service Professional position involves working directly with a client base of small and large business owners, agents, and marketing managers who are located throughout the East and West Kootenay region—helping them maximize their print and Internet advertising, marketing, and promotion. Apply to: [email protected]