Team ICE reaches out
The Kootenay Ice Hockey Club gives back to the community in gratitude for its support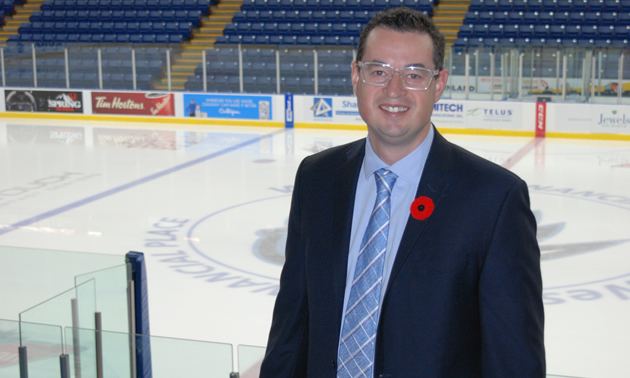 The words "progressive, community focused, pro environment" appear in large letters on the wall of the Kootenay Ice Hockey Club headquarters in Cranbrook, expressing the management's high regard for the community and the team's young athletes.
Hockey executive Matt Cockell, who lives in Cranbrook with his family and serves as president and general manager, is co-owner of the club with Winnipeg entrepreneur Greg Fettes. The Ice club is part of the Western Hockey League, recognized as the best development league in the world, and Cockell intends to position the Ice as the club of choice when players are deciding which team to join.
"We want to be a destination for players," he said. "The things within our control are the staff we surround them with, our relationships and how we treat them. We want to do things right. We try to have a staff that can address every element of their lives."
Covering all the angles
The club provides the players with training and support covering all aspects of hockey itself, with specialist coaches who focus on mental skills, health, nutrition, strength conditioning, rehabilitation and the value and rewards of community engagement. An education consultant works with the players who are attending school, and every Ice player is earning scholarship support through the Ice Education Fund for post-secondary education.
"Some of these amateur athletes will go on to do amazing things in hockey," said Cockell, "and others will be doctors and lawyers and police officers and firemen. They're all here to pursue their dreams, and it's our job to help them."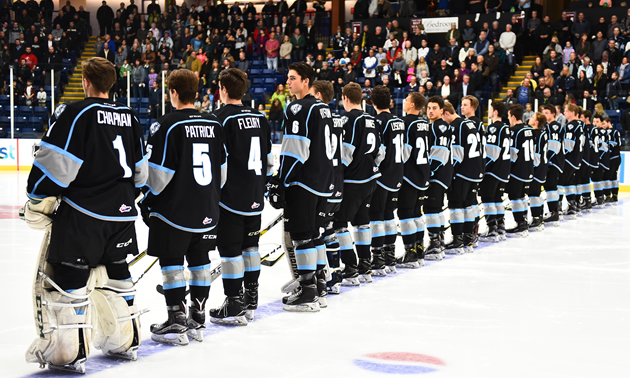 The host families in Cranbrook are an exceptional bunch who make the players' home environment comfortable and supportive. Many of them maintain ongoing relationships with their hockey "sons" for years after the players move on.
Paying it forward, paying it back
It makes sense that the team and the community will gain by supporting each other, and that gain goes beyond the economic benefits. Through the recently launched "Read with the Ice" and "Classroom of the Game" programs, Ice players and elementary students are making an important connection. The students are a little awestruck and super excited to have these young local celebrities in their classrooms, and they gain a sense of greater possibilities for themselves and of being supported.
"We'll go into a school and our players will read a story about anti-bullying," Cockell said, "and they'll share their own experiences. They're very open, and if a kid's going through a tough time and he can hear from Colton Kroeker that he's been through that as well, it's important."
The Ice players, in spite of being ever so cool, can't quite hide the glow they get from spending time with these impressionable youngsters. They come away with a renewed sense of pride and a deepened sense of responsibility.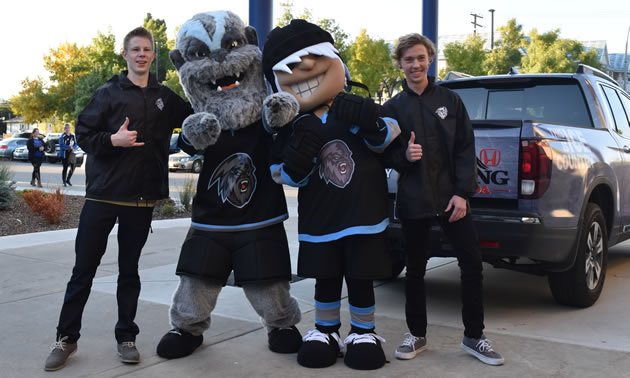 Through community partnerships, the club has recently launched a number of other initiatives to involve East Kootenay youth. Those are "Kootenay Ice Kid Reporter" (the video clip is sure to put a smile on your face), "Minor Hockey Team of the Game" and "Youth Community Group of the Game."
At every home game, the featured groups will have free seats and enjoy a meet-and-greet with a player and/or a coach and one of the mascots.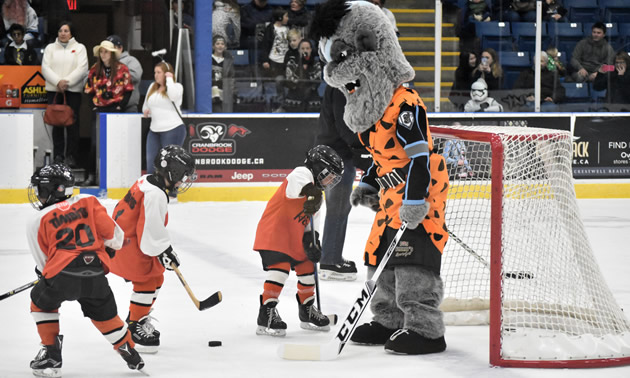 The nitty gritty
Cockell believes in a culture of hard work done right, with no shortcuts. He believes in passion, energy and participation in the community. He wants to be progressive, trying new things and tying in with the community to create a feeling of engagement and purpose for everyone. He also believes in sharing accountability.
"Our players care about the community," Cockell said. "They work hard and they have to stay focused on school and the obligations of playing in this league. They learn time management and they learn how to be proactive.
"We're in our first year and just learning what excites this community," he added. "We don't assume we know what the community wants—our work will be driven a lot by the feedback that we get."