Mad Lillies Hair & Co.: The passing of the torch, or rather, the shears
Grandmother, daughter and granddaughter: three generations of hairdressers under one roof.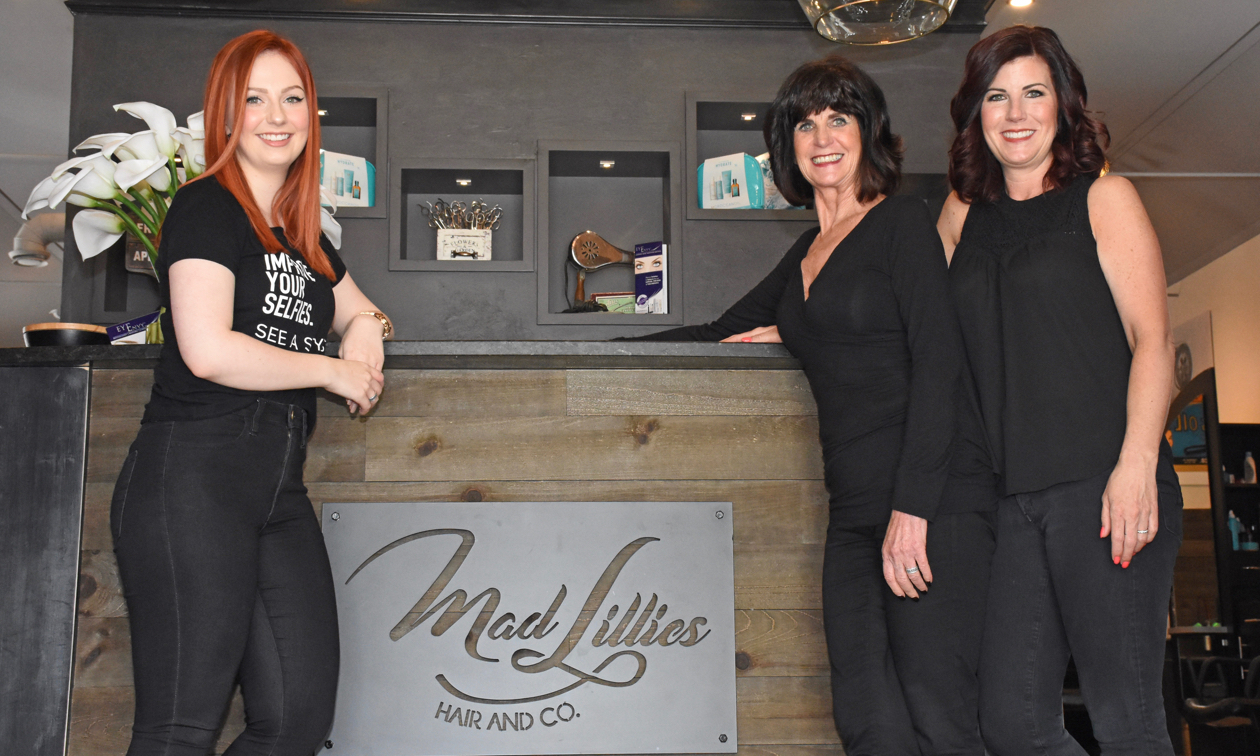 Mad Lillies Hair & Co. in Cranbrook, B.C., is celebrating its one-year anniversary, and looking back, it has been quite a year for the grandmother, daughter and granddaughter trio behind it all.
Marilyn McGovern, her daughter, Jodi Yates, and granddaughter, Makenzie Yates, are the brains behind the beauty that is Mad Lillies: a hair salon that offers a wide range of treats and treatments.
Marilyn, who has 52 years of hairdressing experience, and Jodi, who has 26, have both worked in salons, and from their homes. They are happiest, however, when they are working together.
The idea for Mad Lillies blossomed when Makenzie decided to move back to Cranbrook after finishing her schooling at Vidal Sassoon in London, England. She needed a salon to work in, and with the timing just right, the three decided to open their own salon.
"What a rare thing for three generations to work together under one roof," said Jodi. "The three of us hang out all the time together anyway, so it made sense. We are so fortunate to be best friends."
The renovations began, and just 75 intense days later, Mad Lillies opened on May 1, 2017.
Looking back, Marilyn and Jodi weren't at all shocked when Makenzie decided to join them in the profession.
"I wasn't surprised," said Jodi. "I always knew that she had a creative side, and with some of the other paths she was choosing, I knew they wouldn't allow her to use that creativity and talent."
Clients were excited about the opening and having something new brought to downtown Cranbrook. Some were even moved to tears over their excitement for the ladies.
The trio agreed that it is always easy to come to work when you're with your best friends. They like to joke around and keep things light.
"I'm always excited to come here," Makenzie said. "The work is good work, and it makes me feel happy to be a part of something like this."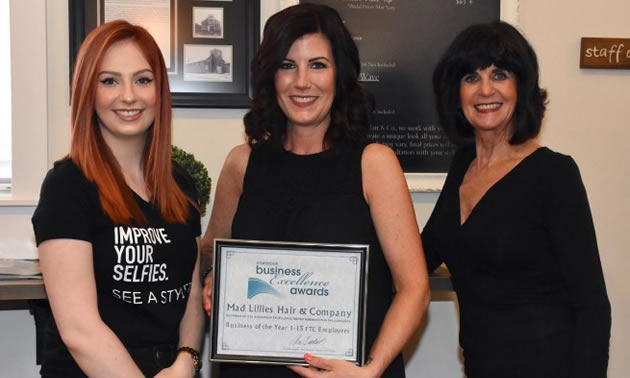 A lot of thought goes into a name, and Mad Lillies is no exception.
"The three of us picked the name so it would be memorable, "Makenzie said. "Like all the pubs and stores we saw in London, everything is different and quirky there, and nothing has a name that relates to what the store or industry actually does. We didn't want the name to be a play on words."
Mad Lillies' vision for the future is to keep moving forward with the momentum they've built this past year. They were nominated for a Business of the Year award by the Cranbrook Chamber of Commerce, and it's easy to see why.
In addition to a full-service salon, Mad Lillies also offers manicures, pedicures, massages, lash extensions, waxing, teeth whitening, facials, laser hair removal, IPL Photo Rejuvenation, RMD (structural remodelling of the face) and Lumicell treatment (body contouring and cellulite reduction).
Last summer, the trio went to Calgary, Alberta, to be certified as facial therapists and laser technicians. They hope to expand their services in skin care even more in the future, with services like microdermabrasion and tattoo removal.
"(Offering these services is) nice, because a lot of the time people would have to go to Calgary to have these treatments done, but now, we offer them here," Marilyn said.
"We want to say a huge thank you to our clients who continue to patronize our business, and are humbled by their support," said Jodi.
To book an appointment with the wonderful people at Mad Lillies Hair & Co., call (250) 426-6701, or visit them at 1219 Baker Lane, Cranbrook B.C.