Gold Creek's fire-prevention plan in action
Canfor is tasked with suppressing fires before they even begin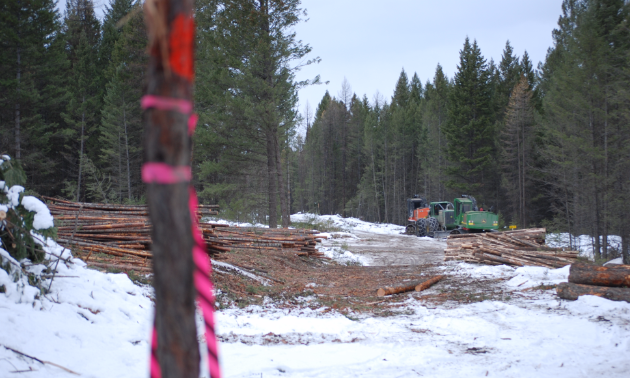 2017 was a brutal year for forest fires in British Columbia. Courageous firefighters who battled the blazes deserve a ton of credit, a pat on the back and a hefty payday for their efforts. If there's any way to avoid another provincial disaster like we faced this year, it makes sense to take every proactive step available. Although we can't control the weather, we can manipulate the landscape. That's where Vancouver-based Canfor Corporation comes in.
Canfor has been tasked with the responsibility of reducing forest fire hazards and risks via interface logging—selective harvesting of trees adjacent to communities to remove forest fuels and reduce wildfire risk to people and structures. The company is currently interface logging behind the Gold Creek community near the South Star Recreation Trails at the end of 38th Avenue South and into the bush beyond 49th Street South in Cranbrook.
The plan in action
Canfor is working within its chart area to implement the Rocky Mountain Resource District's Fire Management Plan. The plan entails harvesting approximately 265 hectares this winter. If work is not completed by winter's end, it will wrap up early next summer. The harvesting will leave roughly 100 of the largest trees per hectare with about 10 metres of space separating the trees. The purpose of this strategy is to reduce the contact between tree crowns so that if a fire occurs, it will reduce the potential of a running crown fire, which is difficult for firefighters to suppress.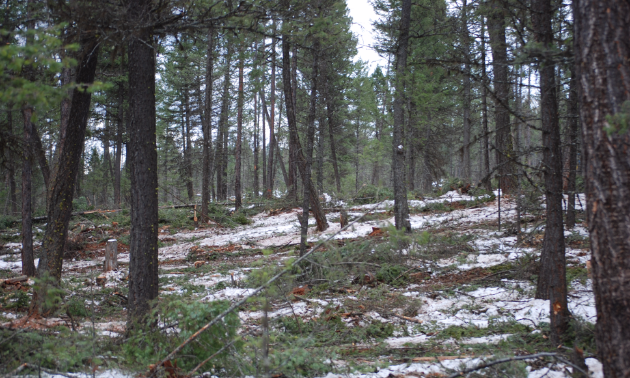 "Safety is our primary concern and focus," said Corinne Stavness, senior director of corporate affairs for Canfor. "People may be curious about the operations, but we ask that people stay out of the area as it is an industrial site. Additionally, the Ministry of Forest Lands and Natural Resource Operations may conduct post-harvest fine fuel reduction treatments if required."
Experienced loggers
This is Canfor's first time operating in this area. Last winter, Canfor conducted interface logging in the Silver Springs area by Fernie. Prior to implementing the plan for the Gold Creek area, Canfor conducted extensive public consultation. Once the harvest is complete, the forest will be more open and have a reduced fire hazard. Existing trails will be buffered for visual concerns and the trails should not be impacted.