Kimberley & District Chamber of Commerce
Everything you need to know about the Kimberley & District Chamber of Commerce on one handy page.
The Kimberley & District Chamber of Commerce takes a leadership role in promoting the development, growth and prosperity of businesses in the community. Through educational and social events, annual awards and community service, the chamber of commerce supports an inclusive, healthy and successful business community.
The board believes it is crucial to represent and have representation from all businesses in the community. It encourages an increase in the chamber's membership numbers in order to increase the relevance and power of the chamber's influence with municipal administration.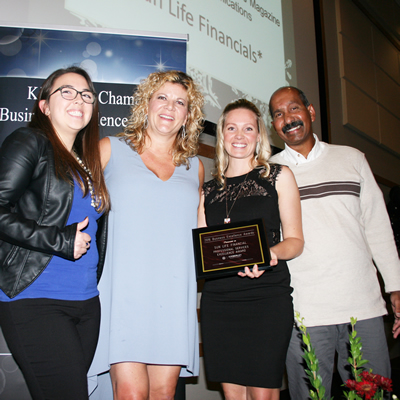 Kimberley & District Chamber of Commerce stats:
Manager: none at present
President: Rachelle Langlois
How many members: 131
When established: 1923
Cost of annual membership: $150+GST
Key annual events sponsored by the chamber:
Kimberley & Region Business Expo
Kimberley Business Excellence Awards
Platzl Light Up for the holiday season
Annual General Meeting
Winter Market
Canada Day celebrations
JulyFest (parade, Kids Fest, Canadian Bocce Championships, concert)
Golf Tournament
List of current business happenings and initiatives:
Business-after-business networking, usually the third Thursday of each month
Working with Imagine Kootenay to promote businesses investment
Information sessions and workshops that focus on business practices, legislation affecting small and medium businesses, and best practices.
Kimberley & District Chamber of Commerce contact info
Kimberley Business Excellence Awards, 2017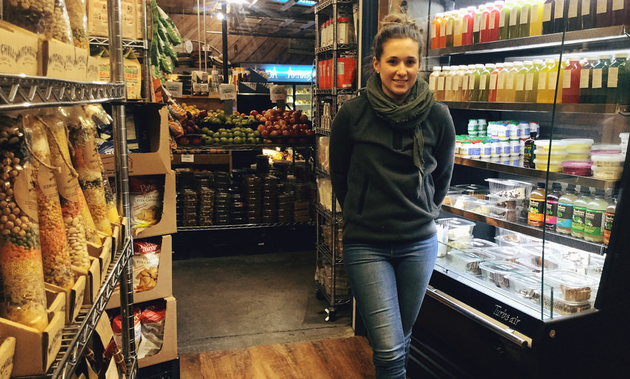 Jill Bentley-Lobban was voted Young Entrepreneur of the Year for 2018. - Photo courtesy Jill Bentley-Lobban
The Kimberley Business Excellence Awards Gala was held on October 19, 2018.
Home-based Business of the Year: Mike Kurucz, Mortgage Architects
Retail Business of the Year: Old Crow Emporium
Best Marketing & Creative Initiative Professionals: Big Magic Design
Youth Friendly Business Award: Spirit Rock Climbing Center
Employer of the Year: Save-On-Foods
Stan Salikin Community Booster of the Year: Michelle & Eric Forbes, Kimberley Medieval Festival
Trades Business or Person of the Year: Tyee Custom Homes
Food and Beverage Industry Excellence: The Old Bauernhaus
Employee of the Year: Bev Anderson, Zen Mountain Float & Wellness
Environmental Stewardship Excellence: Grow Tea & Elixir
Entrepreneur of the Year: Brandi O'Neill, Paper & Cup
Young Entrepreneur of the Year: Jill Bentley-Lobban
Tourism Excellence Award: Karen Rempel, Rocky Mountain Event Planners
Kimberley & District Chamber Member of the Year: Sprout Health Market - Chantel Delaney
Kimberley Business of the Year: Creekside Physiotherapy