Tyee's Kimberley development underway
Kimberley's Tyee Homes is installing civic infrastructure and prepping for a multi-family duplex and townhouse development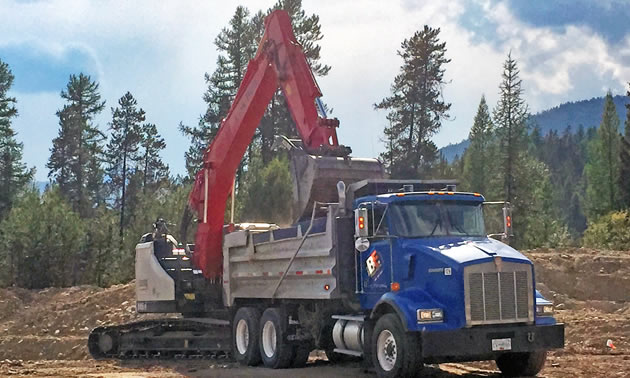 Kimberley's Tyee Homes is moving dirt and installing civil infrastructure for their new 30-unit mixed duplex and multi-family development on lower Rotary Drive.
According to development applications submitted to the City of Kimberley the building project will feature seven duplex lots and 23 multi-family townhouses. The new development will be somewhat of an extension of the existing Mark Creek Crossing, which was constructed several decades ago.
This is the second development for Tyee Homes along Rotary Drive, with another multi-family project starting along the upper portion of Rotary Drive/Mark Street and Knighton Road. This project is also at the foundational level.
Evidently, plans for the pre-sale of the units is slated for the future.