Torchlight Brewing Company celebrates 1st anniversary in Nelson
The craft brewery in Nelson offers an eclectic selection of hand-crafted beers and ales.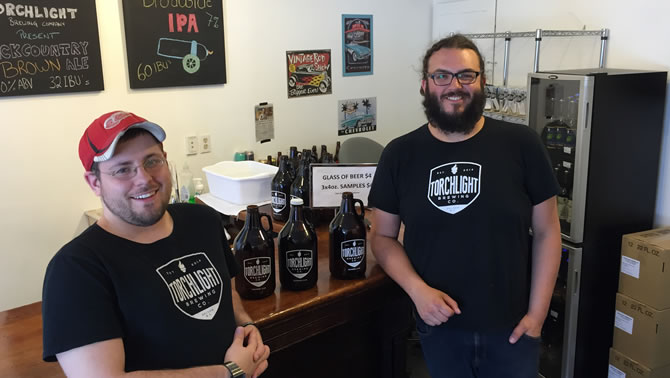 The first year for Nelson's newest craft brewery has been a roller coaster of excitement. The Torchlight Brewing Company is owned and operated by Craig Swendson and Josh Secord. Craig is the president and brew master and Josh looks after the sales and marketing.
The company, which started out as Beacon Brewing, is now known as the Torchlight Brewing Company. They are located on busy Front Street close to downtown Nelson.
They brew an eclectic variety of brews sure to please the beer drinkers palates from far and wide. Their line up includes Backcountry Nut Brown Ale, Pacific Ale, Torchlight Pale Ale, Led Sled Porter, Broadside India Pale Ale, Blondes in Stereo, Warp 8.5 Cascadia Dark Ale, 8-Bit Bitter, Stowaway Stout and a number of seasonal beers like Oh Baby It's Cold Outside Winter Warmer.
Their popular growler re-fill program is in high demand and the local craft brewery often sells out of specialty batches very quickly. Josh and Craig welcome guests and patrons to their cozy tasting room/lounge complete with an ornate, antique wood bar.
All beer is hand crafted in their own on-site brewing facility and the tasting room/lounge is open daily except Sunday and Monday.