This Bud's for you, Creston!
Labatt's Canada expands its beer brewing portfolio.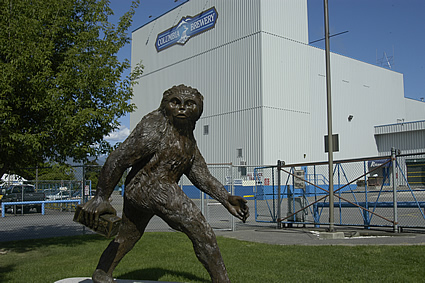 According to a report in the Creston Valley Advance, Columbia Brewery, owned by Labatt's Canada, will soon be producing some of the world's second-highest selling beer, Bud Light. Columbia Brewery is one of Creston's largest employers.
For the first time in history the icon Kokanee Beer will be produced somewhere else other than in Creston. Though the majority of Kokanee production will remain in Creston, new certification of a Labatt's brewery in Edmonton will see Kokanee beer being brewed in Alberta's capital city.
Creston's Columbia Brewery also produces Alexander Keith's, Keith's Red, Busch and Brava beers—all part of the Labatt's ever-growing portfolio of beers.
Columbia Brewery officials told the paper, "While there is an obvious local attachment to the Kokanee brand...we continue to be committed to getting additional brands at the Columbia Brewery to help outset the impact of normal seasonality."
A reduction in shipping costs was also cited as another reason to see Kokanee beer produced in Edmonton.