Sparwood's Joy Global Moving Into Former Finning Facility
Changes are coming for Joy Global Canada (Sparwood)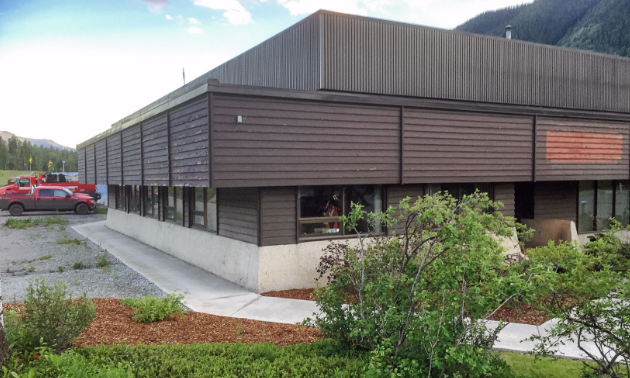 With Finning vacating and putting their Sparwood facilities up for sale last year, it left a prime commercial and industrial services property available on Douglas Fir Road, located just off busy Highway #3 in Sparwood. Joy Global Canada is now in the process of moving into this property, thus consolidating their properties in the Elk Valley.
Here are some of the product lines and services that Joy Global Canada (Sparwood) provides: surface mining products, underground mining products, hard rock products, life cycle management, service products and consumables, technical and field services, machine assembly and rebuilds and component exchange
Komatsu, the world's second largest manufacturer and supplier of earth-moving equipment, announced last year that it would buy Joy Global, a leading manufacturer of surface and underground mining equipment, for US$3.7 billion. Joy Global, a Wisconsin-based company with 12,000 workers in 20 countries, will become a subsidiary of Tokyo-based Komatsu and retains the Joy Global brand.
At one point, before the global downturn in the resource sector, Joy Global was looking at building a new facility in or near Sparwood's new Middletown Crossing Project.
Projected full operational date for the new Joy Global facility at the west end of Douglas Fir Road is not available, though extensive renovations and re-configuring is underway. Kootenay Business will update this report as more info becomes available.
Komatsu Mining Corp. provides advanced equipment, systems and direct services to the global mining industry. They partner directly with customers, enabling them to achieve zero harm, the highest production and lowest life cycle cost for their mining operations. Komatsu Mining's industry-leading product brands include P&H, Joy and Montabert and offer integrated technology, services and solutions that are a critical component of mining operations in a variety of commodity markets including energy, hard rock and industrial minerals.