One of Canada's best rock climbers to attend Kootenay Climbing Festival
Will Stanhope will be speaking about his accomplishments as well as his experience doing the hardest free climb in the Bugaboos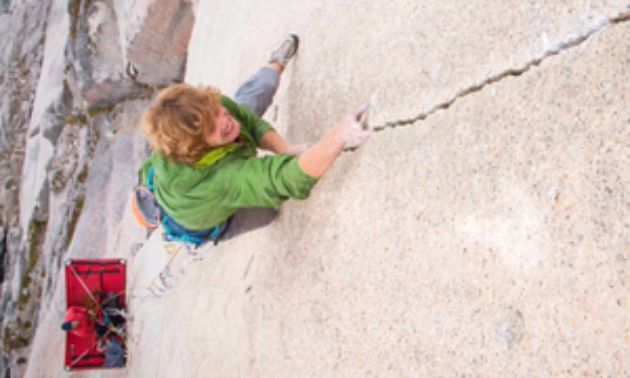 The Kootenay Rock Climbing Festival is pleased to announce Canadian rock climbing superstar Will Stanhope will be guest speaking at the event being held Saturday, September 23rd in Robson, British Columbia.
Stanhope, who resides in Squamish, has innumerable rock climbing ascents to his credit and last month completed one of the hardest climbing achievements ever done on Canadian soil: he and British climber Leo Houlding climbed all three west faces of the Howser Towers in the East Kootenay's Bugaboos in 23.5 hours. Normally, it takes rock climbers a full day to do just one of those routes.
Stanhope will be speaking about that accomplishment as well as his experience doing the hardest free climb in the Bugaboos last year. Afterwards, he will open the floor for questions from attendees of the festival.
For all questions, please contact director Vince Hempsall at [email protected] or call 250-354-7535.