Old Cranbrook Firehall reportedly to be brew-pub style restaurant
The heritage building was owned by the City of Cranbrook and was to be sold on an "as is" basis.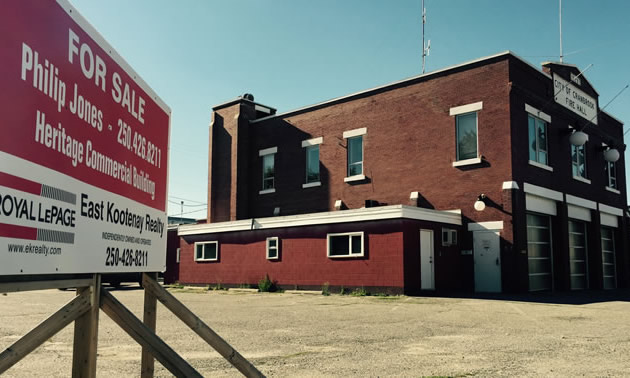 Though details are sketchy, it sounds like the sale of Cranbrook's old Firehall, located on 11th Avenue has been finalized. The new owners are reportedly looking at converting the building into a causal dining atmosphere, brew-pub style restaurant. The same source indicates the buyers are two restaurant entrepreneurs with extensive foodservice experience.
They are currently conducting a survey on social media to determine a name for their new restaurant venture.

The former City of Cranbrook, built in 1931 or so, was on the market for several years and was listed with Philip Jones, broker and owner of Royal LePage East Kootenay Realty in Cranbrook.
The heritage building was owned by the City of Cranbrook and was to be sold on an "as is" basis. Total square footage of the historic fire hall with the second storey included is: 6914 sq. ft.
In a previous press release statement the City of Cranbrook said, "The opportunity is now there for the currently empty fire hall to be purchased, renovated and given a new and useful purpose that will help continue to revitalize the downtown. The new owners will also be able to take advantage of the City's downtown Revitalization Tax Exemption bylaw designed to encourage and stimulate development and improvement in the downtown helping enhance the economy and add to the beautification of the area. Those who take advantage of the bylaw can receive a property tax exemption of between 80 to 100 percent of the total improvement cost for a term of 5 years."
The heritage property was originally listed in 2015 at $349,000. and was reduced to $250,000 in 2016. No details when renovations will commence or any projected opening dates for the restaurant were not available. Kootenay Business will update this report as more info is available.