No details forthcoming on sale of Halcyon Hot Springs
After almost six months, no details have emerged about who the anonymous Vancouver-based buyer of the resort is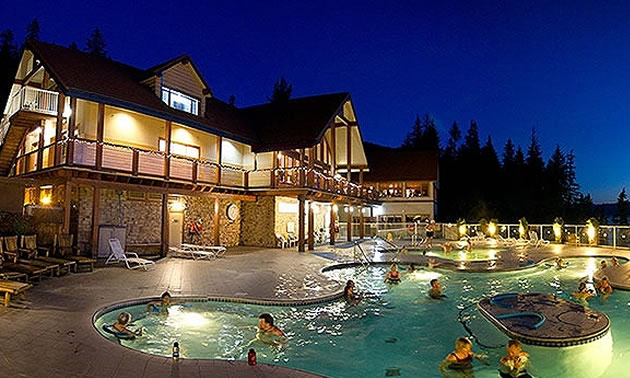 After almost six months, no details have emerged about who the anonymous Vancouver-based buyer of the resort at Halcyon Hot Springs is.
The hot springs resort is located on the shores of Arrow Lake north of Nakusp and was evidently sold to a lower mainland investor in March or April. However, according to media reports at the time the name of the investor remained a secret and continues to be undisclosed to date.
Sabine Burmeister, general manager of the resort is quoted as saying, "The owner doesn't want to be disclosed….it will a great new chapter that starting for Halcyon."
The Hot Springs is fully operational and recently introduced a new wellness spa menu. If Kootenay Business hears of any new details pertaining to the sale of the resort we will pass them on to readers.
The Lower Kootenay First Nation Band, based in Creston, purchased Ainsworth Hot Springs on Kootenay Lake several year ago.
Halcyon Hot Springs is 68 km south of Revelstoke, and approximately 475 km from Calgary. On the southern approach, Halcyon Hot Springs is 32 km north of Nakusp, 280 km from Kelowna, 785 km from Vancouver and 425 km from Spokane.