New trips added to Kootenay Connector transit route
Two new trips will be added to the Kootenay Connector, connecting Nelson and Selkirk College.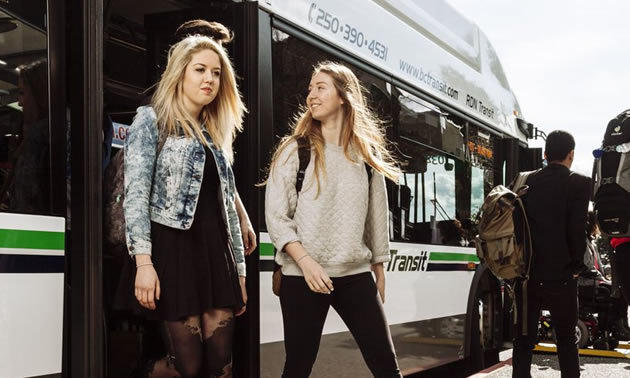 West Kootenay – Bus riders in the West Kootenay Regional Transit System will soon be able to choose new weekday trips between Nelson and Selkirk College in Castlegar.
Effective Tuesday, August 7, route 99 Kootenay Connector will add two new trips to its weekday schedule, connecting Nelson and Selkirk College. These trips will operate year-round, one leaving Nelson at 4:19 p.m., the other departing from the college at 5:07 p.m.
To better serve Selkirk College students and faculty while classes are in session, another two weekday trips will be added from September to April. One will leave Nelson at 8:04 a.m., the other will depart from the college at 8:53 a.m.
Customers should be advised that there will be no connecting route 98 Columbia Connector buses meeting these new additional trips. Passengers travelling into Castlegar or Trail are encouraged to check the schedule for route 33 Selkirk and plan accordingly to avoid long waits at the college.
For more information about schedules, routes and service changes in the West Kootenay Transit System, please visit bctransit.com/west-kootenay.