New program helps kids and youth be active
Columbia Basin Trust is launching a new $3-million, multi-year Basin Physical Literacy and Youth Sport (PLAYS) initiative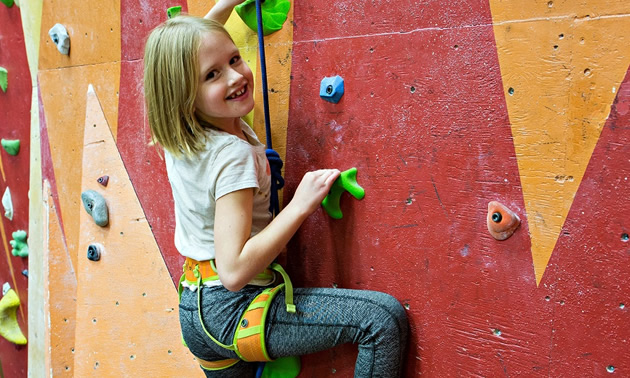 (Columbia Basin) – Healthy lifestyles for children and youth lead to healthy lifestyles for life. To help make this happen, Columbia Basin Trust is launching a new $3-million, multi-year Basin Physical Literacy and Youth Sport (PLAYS) initiative—and is hosting a series of community meetings in October to share more information about it.
"Our aim is to help young people develop the motivation, physical competence and confidence to participate in healthy active living throughout their lives," said Johnny Strilaeff, Columbia Basin Trust President and Chief Executive Officer. "The well-being of this region starts at the individual level, and Basin PLAYS will contribute to this in numerous, interconnected ways."
Basin PLAYS will work with community sports groups, schools, volunteer coaches and others to provide the resources and support they need to help kids be more active. The initiative will offer training and capital improvement grants, an online resource hub, build relationships with community sports organizations, and collaborate with school districts to support physical literacy and sports in schools.
Learn more about the opportunities available through this initiative at ourtrust.org/plays or attend one of upcoming community meetings.
Nelson - October 9: 6:30 – 7:30 p.m at Chamber of Commerce
Nakusp - October 10: 6:30 – 7:30 p.m, Emergency Services Building
Revelstoke - October 11: 4:30 – 5:30 p.m, Revelstoke Community Centre
Valemount - October 15: 7:00 – 8:00 p.m, Community Theatre, Valemount Secondary School
Golden - October 17: 6:00 – 7:00 p.m, Golden Civic Centre
Invermere - October 18: 7:00 – 8:00 p.m, Columbia Valley Centre
Cranbrook - October 22: 5:00 – 6:00 p.m, Manual Training Centre (adjacent to Cranbrook Public Library)
Sparwood - October 23: 7:00 – 8:00 p.m, Lounge, Sparwood Curling Rink
Castlegar - October 24: 7:00 – 8:00 p.m, Monashee Room, Castlegar Recreation Complex
Trail - October 25: 7:00 – 8:00 p.m, Muriel Griffiths Room, Selkirk College
The Trust is committed to enabling healthy lifestyles in the Basin. For example, its Recreation Infrastructure Grants program invested $9.4 million in 153 projects that involved constructing new or upgrading existing recreation infrastructure. Learn about all the ways the Trust is addressing this strategic priority at ourtrust.org/recreation.
Columbia Basin Trust supports the ideas and efforts of the people in the Columbia Basin. To learn more about the Trust's programs and initiatives, and how it helps deliver social, economic and environmental benefits to the Basin, visit ourtrust.org or call 1-800-505-8998.