New basin art coming to communities
13 works of public art will be installed with support of over $244,000 from Columbia Basin Trust's Public Art Grants.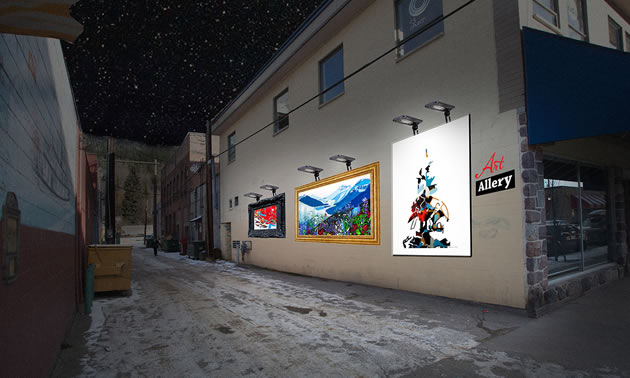 (Columbia Basin) – Residents in 11 Columbia Basin communities will soon have new opportunities to interact with art created in the Basin by local artists. That's because 13 works of public art will be installed with support of over $244,000 from Columbia Basin Trust's Public Art Grants.
"Public art has long-term impact in several significant ways," said Aimee Ambrosone. "It can engage minds, offer learning experiences, help provide a living to local artists and create a draw that affects the economies of our communities."
Through these grants, Basin communities can purchase original works of fixed art—from murals to sculptures—created by Basin artists and install them in well-travelled spaces accessible by all. This was the first intake of the $750,000, three-year program.
The City of Trail is one of the recipients. It will hire Basin-based mural artist Tyler Toews of Canadian Murals to paint a 3D mural of a bookshelf filled with books on local history, adorned with kid-friendly reading sturgeon and other aquatic life and wildlife indigenous to the Columbia River. This will be located on the Jubilee Park retaining wall behind the community's new Riverfront Centre, which houses the integrated museum and archives, library and visitor centre.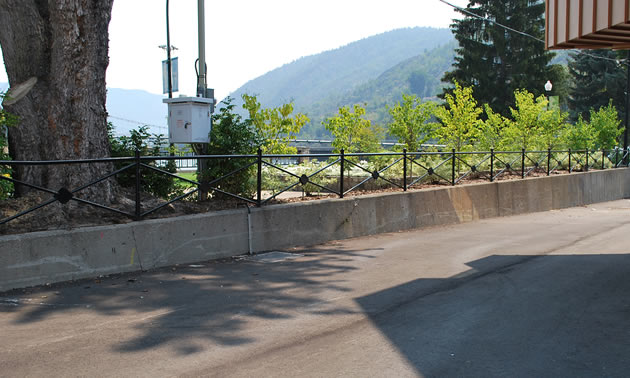 "This mural, as well as Trail's other public art, features predominantly heritage themes. This encourages greater appreciation for both our city's roots and the medium through which it is depicted," said Sarah Benson-Lord, the City's Museum and Archives Manager. "The enhancement of the retaining wall will create a whimsical and inspiring ambiance and will reinforce the welcoming, inclusive and creative environment of this facility and our community."
The Elkford Arts Council Society will oversee a collaborative process to install public art on a wall in the community's main facility: the Elkford Community Conference Centre. It will be putting out a call to Basin artists for entries for artworks in any two-dimensional medium, from metalwork, to mosaics, to photography. The final piece will be unveiled during Wildcat Days in June 2019.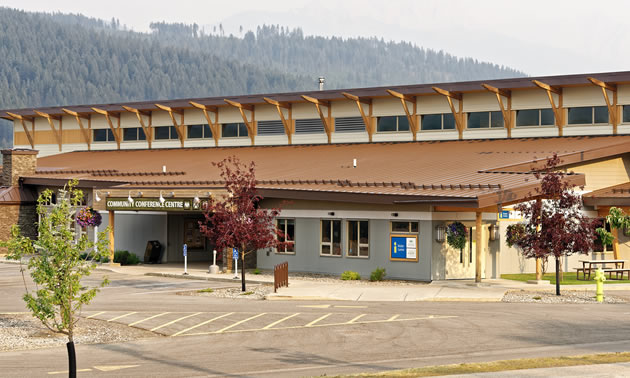 "Elkford is fundamentally an industrial town, and while most of us have grown up in the area or moved here for work, we believe that public art has the power to energize and enhance our public spaces, making us think and transform where we live, work and play," said Brian Bisset, Elkford Arts Council Director. "Public art helps celebrate the qualities that make one town different from another and will often reach a demographic that would never otherwise set foot in an art gallery or museum."
In Cranbrook, the Ktunaxa Nation Council will paint a mural on all four inside walls of its publicly used government building gymnasium and on an outside wall of its Operation Street Angel drop-in centre. Painted by ʔakisq̓nuk artist Pj Gilhuly, the gym mural will depict seasons of the year and associated Ktunaxa cultural activities and beliefs, while the Street Angel mural will show a landscape and the Ktunaxa creation story.
"These are a great way for us to creatively represent aspects of our cultural identity using art as a medium," said Donald Sam, Director of the Traditional Knowledge and Language Sector. "Art has a way of connecting with people on different levels—everyone will be able to connect with various parts on an individual basis and collectively it will depict a story of our cultural foundations. Cultural expression through art is a progression through healing and toward reconciliation."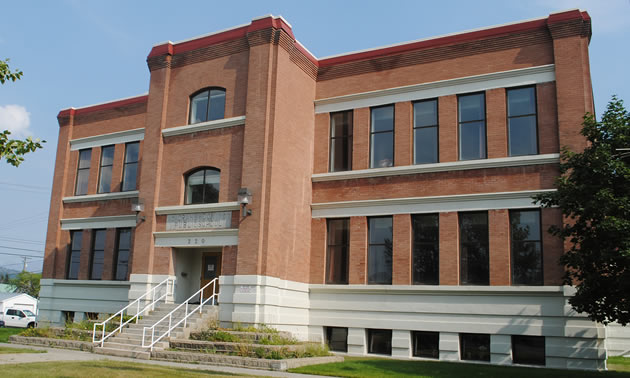 The Revelstoke Visual Arts Society will put a unique spin on public art—by placing it in alleyways. Twelve large-scale digital artworks by local artist Rob Buchanan will be printed on aluminum, framed, hung on alley walls and lit. Themes in these "Art Alleries" will range from landscapes to abstract art, with the locations and art selections still to be determined.
"Alleyways lie on the edges of society and are not often associated with art or tourism—however, they are vital as potentially thriving public spaces in new urban design," said Victoria Strange, Executive Director. "The unexpected walk through an Art Allery will hook locals and visitors and encourage them to rethink the idea of how art can enhance alternative spaces and create a beautiful experience within a typically marginalized area."
Basin arts councils, local governments and First Nations are eligible to apply to the program. The grant will fund up to 80 per cent of the cost of the artwork and installation, to a maximum of $30,000. The next intake will be in spring 2019. Learn more at ourtrust.org/publicart.
This program is the latest way the Trust has addressed its arts, culture and heritage strategic priority. The Trust also offers an Arts and Culture Venue Grant and provides support to the Columbia Kootenay Cultural Alliance to deliver the Arts and Culture Program. Learn more at ourtrust.org/artsculture.
Columbia Basin Trust supports the ideas and efforts of the people in the Columbia Basin. To learn more about the Trust's programs and initiatives, and how it helps deliver social, economic and environmental benefits to the Basin, visit ourtrust.org or call 1-800-505-8998.
Community/Area
Organization
Project description
Amount
ʔakisq̓nuk First
Nation
ʔakisq̓ nuk First Nation
Installation in the recreation centre.
$27,360
ʔaq̓am
ʔaq̓am
Mural on the District Heating Building.
$23,200
Ainsworth
J.B. Fletcher Restoration Society
Mural on the freight shed visible to the
hot springs.
$2,930
Cranbrook
Cranbrook and District
Arts Council Society
Art bench in Idlewood Park.
$30,000
Cranbrook
Ktunaxa Nation Council
Murals in the government building gym
and on the Operation Street Angel
building.
$19,640
Elkford
Elkford Arts Council Society
Mural in the community centre.
$16,000
Fernie
Fernie and District Arts Council
Mural on the Bean Pod Building.
$24,400
Nelson
Capitol Theatre
Restoration Society
Art bench outside Capitol Theatre.
$9,380
Nelson
Nelson and District
Museum, Archives, Art
Gallery and Historical
Society
Installation outside Touchstones.
$30,000
Revelstoke
Revelstoke Visual Arts Society
"Art Alleries" in alleyways.
$30,000
Rossland
Rossland Historical
Museum and Archives
Installation outside the museum.
$15,500
Salmo
Salmo and District Arts Council
Mural on the Salmo Youth and
Community Centre.
$7,500
Trail
City of Trail
Mural next to the library.
$8,500
$244,410