New Arrow Lake Ferry fabrication coming together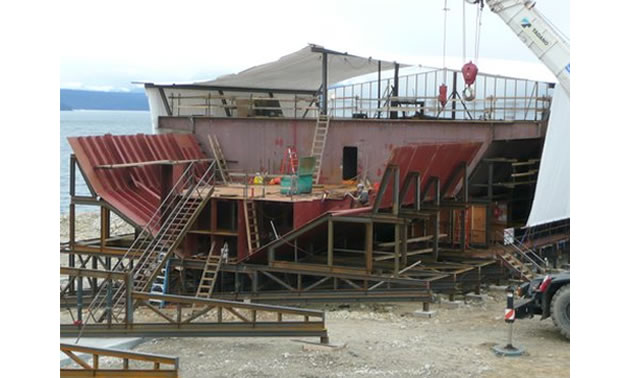 The long-awaited new Arrow Lake ferry being built in Nakusp by WaterBridge Steel is starting to take shape. The company has nearly 50 people working on the project, which should see the new car ferry launch later this summer.
After interior finishing and seaworthiness testing the new ferry is slated to be inducted into service in May of 2014.
In June of 2012 WaterBridge Steel was awarded a contract by the Ministry of Transportation and Infrastructure to design and build an 80-car commercial ferry to run on the Shelter Bay to Galena Bay route on Arrow Lake in the Central Kootenays.
The ferry will replace two existing smaller vessels that are reaching the end of their life-cycle. The vessel will be 320 feet long, 64 feet wide and weigh approximately 2.5 million pounds (1100 metric tons).