New East Kootenay green commercial cleaning company opens in Cranbrook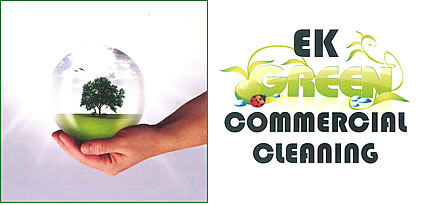 EK Green Commercial Cleaning is an environmentally conscientious company that uses only environmentally safe products.
We use PCS products. PCS is a Canadian company who has developed cleaning products that clean for health and reduce environmental impact. These products are targeted to protect public health and the environment, stopping antibiotic-resistant bacteria. PCS provides a safe alternative to traditional cleaning products by disinfecting without the use of toxic chemicals. These products contain no synthetic chemicals and are not hazardous, nor are they WHMIS-controlled substances.
EK Green Commercial Cleaning lead is Steve Harris. Harris possesses over 19 years of experience in the commercial cleaning industry, with a background in janitorial services in the public school system. Brenda Harris has been a food services supervisor for the East Kootenay Regional Hospital for the past 22 years, and specializes in sanitation and cleaning.