Kootenay Country on display at the Federation of Canadian Municipalities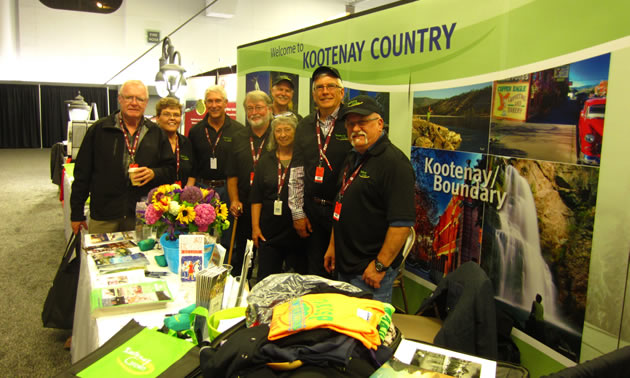 It was interesting to see the Kootenay Country brand reappear, as it was replaced a number of years ago with Kootenay Rockies branding when the Kootenay Country Tourism Association was melded into Kootenay Rockies Tourism.
The regional districts of Central Kootenay, East Kootenay and Kootenay Boundary team up with Columbia Power to showcase Kootenay communities at the Federation of Canadian Municipalities Conference (FCM) in Vancouver from May 31st to June 2nd. Regional and municipal government representatives from the Kootenay region are on hand to share with conference attendees from across Canada what makes Kootenay Country so special. The exhibit highlights lifestyle, commercial and service amenities, as well as economic and tourism opportunities.
For more information please contact Columbia Power representative Audrey Repin at 250-365-9502.