Fort Steele's Windsor Hotel will once again be a "hotel"
Work is currently underway with the projected completion date being sometime in 2018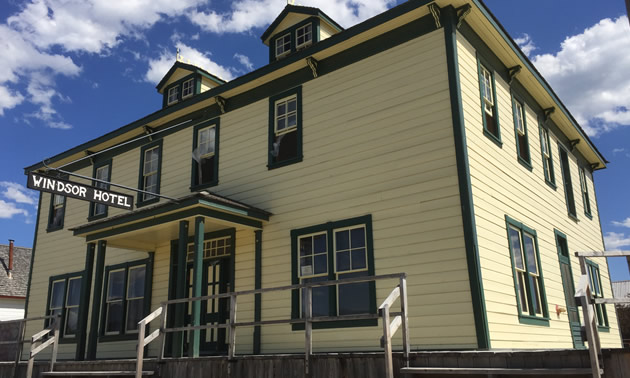 A major construction project is underway at Fort Steele Heritage Town, near Cranbrook, with the historic Windsor Hotel undergoing sweeping interior renovations. Work is currently underway with the projected completion date being sometime in 2018.
Reports indicate that the venerable old hotel is being converted from a static heritage exhibit into an operating accommodation facility (hotel) or guest house. Visiting guests to Fort Steele will be able to experience and enjoy an overnight stay in a "heritage inn" setting in the midst of a vibrant heritage town.
The Windsor stands on the corner of Main Street and Riverside Avenue. Fort Steele Heritage Town was created as a Historic Park of the Provincial Government of British Columbia in 1961 and is now operated by the Friends of Fort Steele, a non-profit society.
According to the book, A Guide to Fort Steele, the Windsor Hotel was, "Built by Robert Mather in the winter of 1893-4, the Windsor Hotel was the best known and one of largest of the seven hotels operating in Fort Steele during the latter part of the decade. Mather originally called his hotel the Delgardno House after his wife's maiden name. The building was known by that name until June, 1899. Including a forty-by-sixty foot annex, which has since been demolished, the hotel boasted twenty-seven furnished rooms, a dining room, a bar, a card room, and a hall."
Kootenay Business will add more details to this story as they become available.