Fire Training Program graduates 18 students
The popular Fire Training Program, based in Kimberley, attracts students from throughout Western Canada.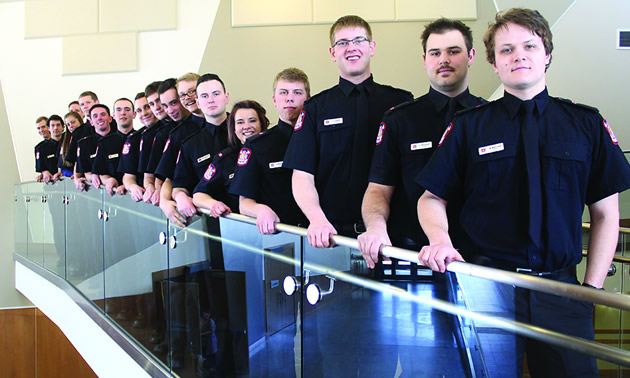 The College of the Rockies Fire Training program based in Kimberley continues to be one of the campus' most popular courses with students seeking out training from throughout Western Canada.
This week the College of the Rockies celebrated 18 graduating students from their Fire Training certificate program at the Kimberley Conference Centre on Friday, February 24.
The 23-week program, which runs from the Kimberley campus and the Kimberley Fire Hall, helps to prepare cadets for careers in firefighting, industrial safety and medical first response.
Congratulations to the graduating class of 2017, we wish you the best in your careers.