Fernie's Sparrow Hair Salon celebrates grand re-opening
Stacey and Noel have been busy building a thriving business, raising a young family and falling in love with Fernie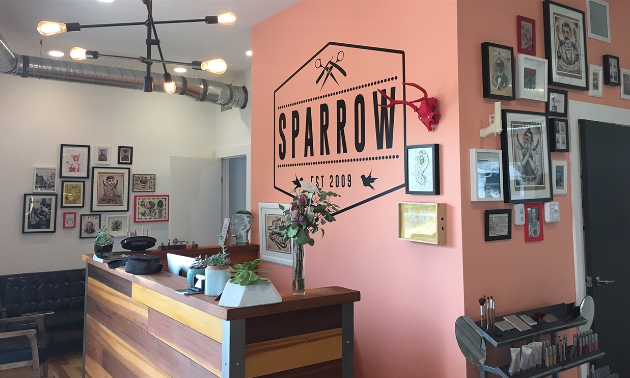 Stacey Goldade and Noel Vanoostenbrugge are celebrating the official grand re-opening of Sparrow Hair Salon, located at 641 7th Avenue, Fernie, B.C. An official ribbon cutting ceremony with Mayor Mary Giuliano will take place at 3:30 p.m. on Saturday, September 16th. Guests are invited to drop by the salon between 3:00 – 7:00 p.m. Light refreshments will be served.
In 2008, Stacey Goldade and Noel Vanoostenbrugge set their sights on Fernie as the destination for their hair salon. They saw the potential Fernie presented and loved everything the Fernie community and it's surroundings offered.

Over the past nine years, Stacey and Noel have been busy building a thriving business, raising a young family, participating in community activities and falling more in love with Fernie. They decided to act on their dream and make the biggest investment of their lives: purchasing a parcel of land and designing a building that would be their new home and salon. That dream is now a reality, with the completion of a three-storey building with a modern hair salon on the first level and their two-storey mountain-inspired home above.

Sparrow Hair continues to grow and expand, now with a dedicated team of six stylists and the introduction of paramedical treatments and semi-permanent makeup by Casi-jo LaSalle of Bela-tüs Beauty.