Creston's Tabletree Juice continues to rack up awards and recognition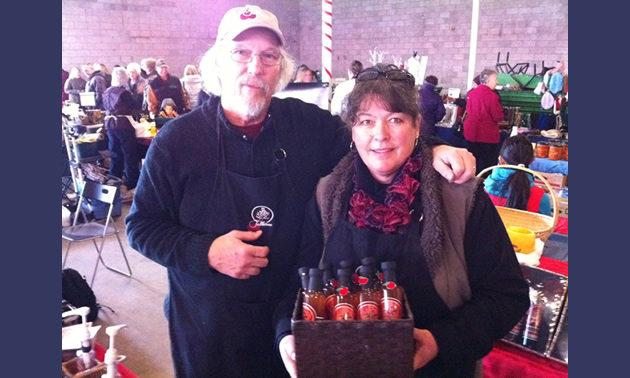 Tabletree Enterprises, owned and operated by Gary and Susan Snow of Creston, are no strangers to winning awards. Their Tabletree juice won 2nd place at the B.C. Innovation Council's Commercialization of Agricultural Technology in 2010. Then in 2012 their juice won the "Best Pure Juice Product" award at the World's Juice Competition in Barcelona, Spain.

At the time organizers of the World Juice Awards said, "The small, Canadian company proved the judge's favourite with its Black Cherry Juice. Focusing on an under-utilized fruit, and offering a variety of uses for the produce that included, as a vinaigrette and as an ice-cream topping, the judging panel were won over by the innovative and honest nature of the nomination."

Then the B.C. Food Innovation Centre showcased Tabletree at a Federal Ministers Conference in Toronto, and Tabletree was used as an example of a success story at the Canadian Agricultural Human Resources Forum in Ottawa.

Now on October 3, 2013, Tabletree's Red Apple Juice won 2nd place for another World Juice Award—in the category "Best New Nectar or Juice."

Congratulations to Gary and Susan Snow on their incredible success and innovation. We drink to their continued success—Tabletree juice that is!