Cranbrook's Jason Wheeldon achieves Lifetime Award of Excellence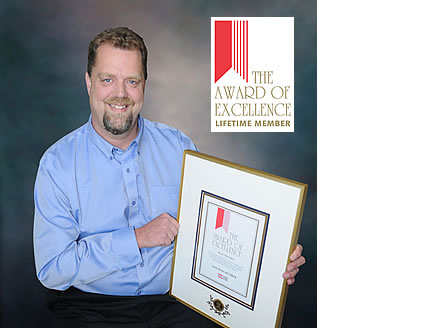 Realtor Jason Wheeldon has been awarded the prestigious Lifetime Award of Excellence from Royal LePage Canada.
In a recent presentation to the Cranbrook Chamber of Commerce, he stated that over the past three years, Cranbrook's construction industry paid its workers a round figure of $42 million in wages, which was then absorbed back into the community.
The Lifetime Award of Excellence is presented to Royal Lepage members for attaining President's Gold ten out of fourteen consecutive years. For first-time inductees, repeat qualifiers and sustaining members attaining the Director's Platinum or President's Gold Award five out of seven previous consecutive years.
Royal LePage is Canada's leading provider of franchise services to residential real estate brokerages, with a network of nearly 14,000 real estate professionals in over 600 locations across Canada. Royal LePage is the only Canadian real estate company to have its own charitable foundation; the Shelter Foundation which is dedicated exclusively to funding women's shelters and violence prevention and education programs. Royal LePage is managed by Brookfield Real Estate Services.
Congratulation to Jason on his Lifetime Award of Excellence!
Visit Cranbrook Realty online