City of Nelson hires Climate Change Coordinator
The Climate Change position is slated for a two-year period and funded through the Federation of Canadian Municipalities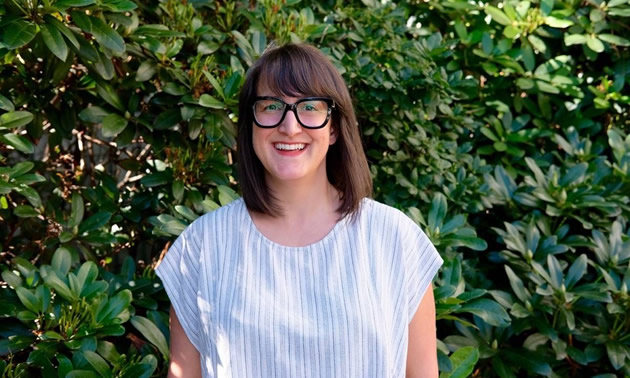 On July 21, 2019, the City's new Climate Change Coordinator officially began work in the Department of Development Services. The successful incumbent is Kate Letizia, who originally hails from Calgary, but is a long-time visitor to Nelson.
City Council moved forward with the decision to hire a Climate Change Coordinator (CCC) position to implement initiatives to increase Nelson's capacity to reduce its climate impact and provide options for our community to adapt to climate change. The CCC will build on the work the City has been doing over the past ten years which includes the implementation of a corporate Green House Gas (GHG) plan which has seen a reduction in emissions of 25% for City-owned facilities and vehicles/equipment.
"This is an exciting next step in the ongoing work we are doing to increase our resiliency and guide our community with a climate action plan," says Mayor Dooley. "With this new position, the City continues to focus on sustainable community development, while reducing our greenhouse gas emissions and increasing our preparations for the impacts of climate change."
The CCC position is slated for a two-year period and funded through the Federation of Canadian Municipalities (FCM). The FCM is providing Nelson with a grant through its 'Municipalities for Climate Innovation' program to fund this position. The grant provides 80% of the funding for the CCC salary.
The Climate Change Coordinator will work with the local community to identify:
the risks and opportunities in Nelson as they relate to the changing climate
priority mitigation and adaptation climate actions
a collaborative, community-centered implementation framework for moving initiatives forward and measuring progress
One of the first major tasks Ms. Letizia will undertake is the development of a comprehensive Climate Action Plan. This plan will be developed collaboratively with local stakeholders, and it will seek to identify key actions related to reducing Nelson's GHG emissions as well as Nelson's vulnerability to climate impacts. Once the plan is developed and approved, Kate will lead the implementation of operational and institutional changes within the City of Nelson to ensure decreased emissions and long-term climate adaptation after the grant period. Plus, she will work to support and empower the community of Nelson to take further actions to reduce emissions and adapt to a changing climate.
"I am both honored and thrilled to be working in a city that is as environmentally aware and active as Nelson," says Kate Letizia, Climate Change Coordinator. "I plan to work collaboratively and across sectors to develop an ambitious and action-oriented climate plan for Nelson that is informed by leading-edge research and local knowledge, and with the ultimate goal of building a low-carbon, resilient future."