Castlegar Chamber wins BC Chamber of the Year Award – and $2,500 in prize money
Congratulations to the Castlegar Chamber of Commerce.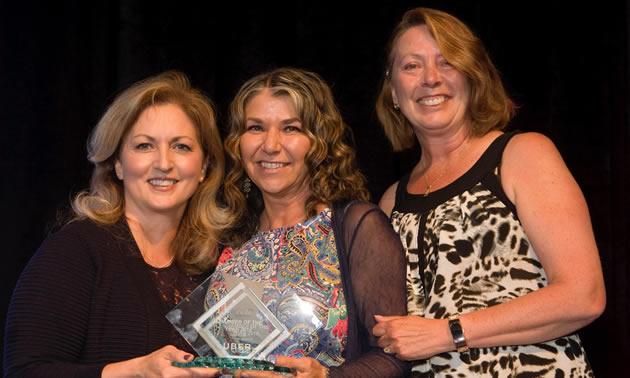 Great news for the Castlegar and District Chamber of Commerce from the BC Chamber of Commerce's AGM last weekend. The Castlegar Chamber was recognized with the BC Chamber of the Year award.
The Chamber of Year award recognized the innovative efforts that the Chamber has put into play with the Castlegar Economic Development Plan. The development plan is critical as it helps local businesses overcome regional challenges.
Tammy Verigin-Burk told Vista radio in Castlegar, "Winning the award was gratifying, but the Chamber's priority will always be serving its members. With the win came $2,500 to go towards chamber programming."
Here's how the BC Chamber described the award: "Did your Chamber rebrand in the last 12 months and is engagement growing as a result? Perhaps you launched an advocacy initiative that moved the dial on a local, provincial or national issue? Did you introduce a new, niche program for your young, female or Indigenous members that's getting accolades? Maybe you rolled out an unforgettable communications campaign that knocked your members' socks off? We want to know how your chamber (or the chamber next door) shone bright last year. Thanks to the BC Chamber's partnership with Uber there is a cash prize of $2,500 for the 2018 Chamber of the Year! Winning an award builds recognition for the great work you and your teams have been doing. Even if you don't win this year, use this experience to give you a sense of what you can be doing this year as you look back on your accomplishments. The Chamber of the Year Award, presented by Uber is about encouraging and inspiring organizational excellence."
Congratulations to the Castlegar Chamber of Commerce.