Canadian Mountain Holidays (CMH) sold along with Intrawest in $1.5 billion deal
Banff-based Canadian Mountain Holidays has a major presence in the Kootenay/Columbia region.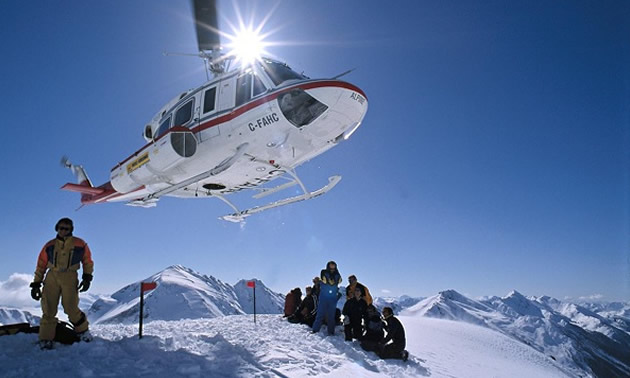 Publicly-traded, Intrawest Resorts Holdings, Inc., a leading North American mountain resort and adventure company, has announced that it has entered into a definitive agreement to be acquired by a newly-formed entity controlled by affiliates of the Aspen Skiing Company, L.L.C. ("Aspen") and KSL Capital Partners, LLC ("KSL"). Under the terms of the merger agreement, Intrawest stockholders will receive $23.75 in cash for each share of Intrawest common stock, representing a total valuation of approximately $1.5 billion including debt obligations to be assumed or refinanced net of cash at closing. The transaction was unanimously approved by the board of directors of Intrawest. Following the execution of the merger agreement, stockholders representing a majority of the voting shares of Intrawest delivered a written consent approving and adopting the merger agreement. The transaction is expected to close by the end of the third quarter of calendar year 2017 and is subject to certain closing conditions including regulatory approvals.
Banff-based Canadian Mountain Holidays has a major presence in the Kootenay/Columbia region with heli-ski and heli-hiking operation in the Bugaboos, Golden and Valemount areas. CMH was purchased by Intrawest in 2004.
Earlier reports show that, "Intrawest first purchased 45 per cent of Alpine Helicopters in February 1999. The original purchase agreement included an option whereby, after five years, Intrawest could acquire the remaining interest in Alpine Helicopters. Alpine Helicopters runs Canadian Mountain Holidays Inc., which offers heli-skiing and heli-hiking vacations throughout south-eastern British Columbia. CMH now provides more than 50 per cent of the heli-skiing visits in Canada and is the largest heli-ski operation in the world."
At the time an Intrawest official was quoted as stating, ""They (CMH) have 12 mountain terrain areas in south-eastern B.C. that they operate to and their speciality is remote mountain lodges and I think they're one of the only ones that offer this service," he said.
"This transaction creates significant opportunity for Intrawest and delivers tremendous value to our current shareholders," said Thomas Marano, Intrawest's chief executive officer. "The cash consideration of $23.75 per share represents a 40% premium over $16.97 per share, Intrawest's closing stock price on January 12, 2017, the trading day prior to Reuters' report speculating that the Company was exploring a potential sale. We are excited to work with Aspen and KSL. Our new partners bring additional financial resources and a shared passion for the mountains and our mountain communities. Both Aspen and KSL are committed to helping Intrawest accelerate our plans to bring more value to our guests, more opportunities for our employees and more investment into our local communities."
"Intrawest is a collection of remarkable properties in exceptional locations. Each has its own unique story and its own unique sense of place," said Eric Resnick, chief executive officer of KSL. "We are committed to honoring the deep traditions of each resort, while working with Intrawest's talented management team and employees to continue to serve both their guests and local communities."
"The enthusiasm that Intrawest's employees exhibit for the guest experience and for being responsible members of their communities is apparent in all they do. We are excited to be part of the investment group that is going to work hard to help realize the collective potential of Intrawest's portfolio of resorts," said Mike Kaplan, chief executive officer of Aspen.
About Intrawest Resorts Holdings, Inc.
Intrawest is a North American mountain resort and adventure company, delivering distinctive vacation and travel experiences to its customers for over three decades. The Company wholly owns and/or operates six four-season mountain resorts with approximately 8,000 skiable acres and over 1,100 acres of land available for real estate development. Intrawest's mountain resorts are geographically diversified across most of North America's major ski regions, including the Eastern United States, the Rocky Mountains and Canada. The Company also operates an adventure travel business, the cornerstone of which is Canadian Mountain Holidays, a leading heli-skiing adventure company in North America. Additionally, the Company operates a comprehensive real estate business through which it manages condominium hotel properties and sells and markets residential real estate. Intrawest Resorts Holdings, Inc. common stock is traded on the New York Stock Exchange (NYSE: SNOW). For more information, visit www.intrawest.com.