Author Joy Kogawa speaks on "Forgiveness" in Nelson, Kaslo, New Denver and Silverton, June 7 to 10
This year Kogawa is the headliner at the annual Convergence Writers' Weekend in Silverton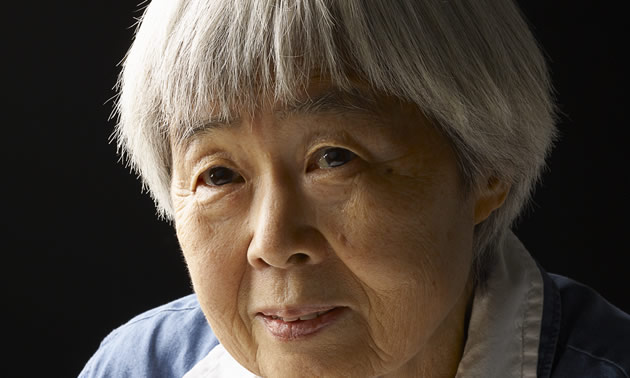 Famed Canadian novelist and memoirist Joy Kogawa will give a series of talks on the theme of forgiveness in Nelson, Kalso, New Denver and Silverton June 7 to 10.
Kogawa is the author of the 1981 Canadian classic novel Obasan, based on the author's internment at Slocan, B.C. during World War II. Kogawa is a member of the Order of Canada and Order of British Columbia. In 2010 she received the Japanese government's Order of the Rising Sun for her contribution to preserving Japanese-Canadian history.
This year Kogawa is the headliner at the annual Convergence Writers' Weekend in Silverton. She will speak on the theme of "Writing Toward Forgiveness" on Friday, June 7 at 7 pm at the Silverton Gallery, Highway 6 and 4th St. Her talk is open to the public as well as Convergence registrants; cost to the public is $12.
Kogawa's three other talks are on the theme of "The Journey Toward Forgiveness." She will speak at 2 pm on Saturday, June 8 at the Nikkei Internment Memorial Centre, 306 Josephine St., New Denver. Admission is $9 for adults, $7 for students or seniors.
On Sunday, June 9 at 3 pm, Kogawa will speak at the Nelson United Church, 602 Silica St. Admission is $15, $13 for students or seniors. And on Monday, June 10, she will talk at Kaslo's Langham Centre, 447 A Ave. (Highway 31), at 7 pm. Admission is $15.
The focus of Kogawa's West Kootenay talks will be her most recent book, the 2016 memoir Gently to Nagasaki. The Vancouver Sun's Douglas Todd called the book "a mature work of history and spirituality, bravely detailing the intersection between mass global evils and those perpetrated intimately by members of one's own family.
"Kogawa's memoir deeply explores how denial works in regards to racism, paedophilia, nuclear power, Canadian internment camps and Japanese war atrocities," Todd said. The Toronto Globe and Mail praised Gently to Nagasaki for "breaking the us/them dichotomy of victimization."
More information on these events, including how to register for the Convergence Writers' Weekend in Silverton, is at www.widespot.ca/convergence-writers-weekend. This year's Convergence includes workshops by Slocan Valley author Leesa Dean, who teaches writing for Selkirk College, and by Fernie author, ski journalist and workshop leader Keith Liggett.
Convergence is co-sponsored by Selkirk College's Mir Centre for Peace, the Columbia Basin Trust, Regional District of Central Kootenay's Area K director Paul Peterson and Area H director Walter Popoff, the RDCK's Recreation Commission No. 6, and the Village of Silverton and Village of New Denver through the Community Initiatives Program.